Akure – Former Gov. Atthairu Bafarawa of Sokoto State on Monday pledged to embrace restructuring and focus on the economy of the nation, if elected president in 2019.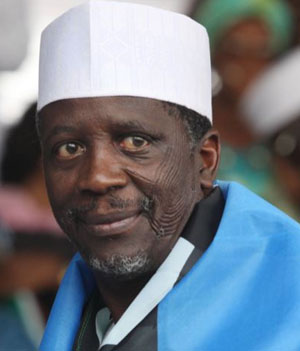 Bafarawa made the pledge while fielding questions from newsmen in Akure shortly after a meeting with leaders of Afenifere, a Yoruba Socio-cultural organisation.
The presidential aspirant under the platform of Peoples Democratic Party (PDP) in the forthcoming 2019 general elections, promised to implement report of the 2014 National Conference.
According to him, when we are talking on restructuring we are talking about development.
"We are going to liaise with the National Assembly and the judiciary to extrapolate outcomes of past national conferences and discourses, with a view to restructuring our nation to meet the yearnings and aspirations of the citizenry.
"We shall strengthen the principles of separation of power and ensure strict adherence to the rule of law," he said.
The two-term governor of Sokoto State also promised to turn around the economy of Nigeria if voted into power.
He said that he would diversify the nation's economy in such a way that alternative sources of driving the economy shall be explored.
According to him, Nigeria economy has been so much damaged that it is only PDP that can correct the mistakes made by the ruling All Progressives Congress (APC).
"When we come to power, we are going to take our time to do damage control. All our ideas is to correct where mistake had been made, we are not going to witch-hunt anybody.
"We shall de-emphasize over dependence on oil and look toward, agriculture, tourism, mining and manufacturing as potential drivers of our economy," Bafarawa said.
The presidential aspirant also promised to create enabling environment for efficient and sustainable security within a short time, if voted into power.
He, therefore, called on Nigerians to join him in his vision toward "rescuing Nigeria" and placing her on a robust path of development.(NAN)