By Providence Emmanuel
Umuchinemere Pro-credit Microfinance Bank, UPMFB, has granted about N451, 182, 305 as loan to active poor persons in Enugu State in the first half of 2018, H1'18.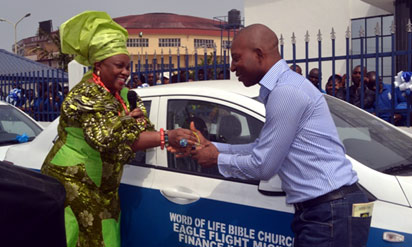 A statement from the bank, however,  showed that the figure fell below the bank's N600 million target for the period.
Head of Credit, Mr. Charles Udeani, said that the bank hopes to meet its target for the year if the macro economic climate of the country improves, saying: "Though the N451.1million was below the bank's N600million target in the first six months of the year, it is hoped that if the macro economic climate of the country improves the bank will meet its target for the year by the end of the year.
"The money given to a total of 2,114 persons including 809 female beneficiaries, was in various forms and categories is expected to improve their quality of lives as they use the money in various types micro, small and medium enterprises.
"About the same period in 2017, the UPMFB which first began operations on July 22, 1995 as a community bank and later transformed to a microfinance bank in 2007, gave a total of N409, 205, 200 to a total of 1, 774 beneficiaries.
"In the current financial year, the number of male beneficiaries was a total of 1,305 males and they received the sum of N257, 045, 905.
"Both the Agriculture and Housing microfinance sectors received the sum of N30million and N10.9million respectively. Small businesses received a total of N98.1million of the facilities," he said.