The Executive Governor of Katsina state, Rt. Hon. Aminu Bello Masari, and the Managing Director of Nigeria 5 Star Transcorp Hilton hotel, Mr. Valentine Ozigbo, have been nominated as award recipients of the 6th edition of the prestigious 2018 Peace Achievers Award, which will be hosted in Abuja, Nigeria on the 22nd of September.
According to the organizers of 2018 Peace Achievers Award, the nomination and careful selection of Governor Bello Masari of Katsina state amongst other governors, was in view of his unequivocal commitments to projects that promotes peace and unity in Nigeria. The director of the peace initiative, Amb. Kingsley Amafibe, stated that Gov. Masari is an in-despicable agent of peace, who has done commendably well in peace related developments for Nigeria and across the boards.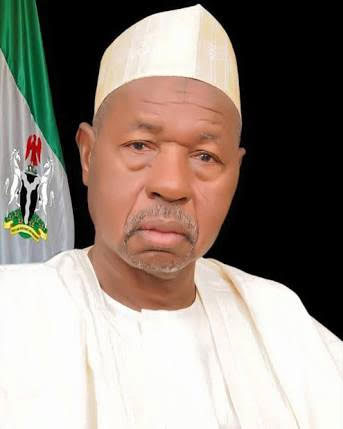 He also stated that the nomination of Hiltons' MD, Mr. Ozigbo, is geared at recognising his undying support for peace initiatives and social justice in Nigeria. Amb. Amafibe stressed that Mr. Ozigbo has displayed several exceptional gestures in funds and kind to improve peace related developments in Africa.
However, the forthcoming prestigious 2018 Peace Achievers Award, will hold at Transcorp Hilton Hotel, and would have the presence of prominent figures and other distinguished Award recipients from across Africa.
Some of the recipients include public figures like, Mr. Joseph Ebosa, Dr. Paddy Emmanuel Iyamu, Mr. Richard Erepamo Akinaka, Prof. (Amb.)  Apostle Ejiofor Chinedum Emmanuel, Hon Diepreye Abaye Leghemo, Dr.  Mrs. Elizabeth Jack Rich Tein Jr, Mr. Sowemimo Abiodun Alex, Alhaji Yusuf Chico Otuya, Prof. Kingsley Moghalu, Haruna Bawa Waziri,  Chief Henry Njoku, Mr.  Emmanuel Akpakwu, Dr. Abiodun Christopher Onus, Dr. Elisha Attai, Comrade Paschal Benedick Ogbonna, Dame Judith Obiajulu Amaechi, Acapella, Faze, Mr. Samson Davies, Mr. Quincy Peter Oko, Mrs. Saadatu Adamu, Option A International, Chief Gesi Asamaowei, Malvin Thompson K, His Royal Majesty King Michel Ateke Tom JP,  Sir Capt Edward Yinkere, Prince Ishola Abiodun Olatunbosun,   Dr.Evans Woherem and others.