Fears that expanding the Africa Cup of Nations from 16 teams to 24 could trigger easy passages to the 2019 finals in Cameroon have proved unfounded.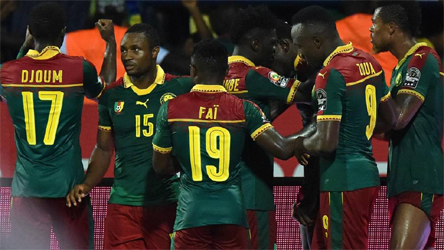 Former champions Congo Brazzaville, South Africa and Zambia are among teams facing serious challenges as they seek top-two group finishes, which secure tournament places.
Only four of the 47 contenders — Guinea, Mali, Mauritania and Tunisia — boast 100 percent records after the second matchday at the weekend.
We suggest which countries are likely to join Cameroon, automatic qualifiers as hosts.
Group A
French coach Nicolas Dupuis has transformed Madagascar from whipping boys to a competitive team and they are on course for a first Cup of Nations appearance.
They appear stronger than second-place rivals Equatorial Guinea, who they face twice next month, and should join Senegal in Cameroon next June.
Group B
Defending champions Cameroon, who have hired former Dutch star Clarence Seedorf as coach, are competing to gain match practice despite being guaranteed a place.
That leaves Morocco, Malawi and the Comoros contesting one place and it would be a sensation if the Herve Renard-coached north Africans failed to claim it.
Group C
It is surprising that Burundi, who have never reached a Cup of Nations, are lying second, three points ahead of 2017 hosts Gabon.
Sadio Berahino of English second-tier club Stoke has opted to play for Burundi, increasing their qualification hopes at the expense of Pierre-Emerick Aubameyang-inspired Gabon.
Group D
Algeria are on course to justify being favourites to top the table, but more was expected of Togo, led by former Manchester City and Real Madrid striker Emmanuel Adebayor.
Togo have been overshadowed by Benin, whose point from a draw in Lome was an unexpected bonus that could prove crucial come the end of qualifying next March.
Group E
South Africa have qualified for only one of the last five Cup of Nations and being held at home by Libya has endangered hopes of improving that dismal record.
Nigeria are growing in strength and confidence and should make it, leaving the South Africans and Libyans to contest for second spot and the Seychelles seek damage limitation.
Group F
The tightest group so far with Ghana, Kenya, Sierra Leone and Ethiopia all on three points having won at home and lost away.
Ghana possess sufficient talent to take a top-two place and Kenya, whose last Cup of Nations appearance was 14 years ago, could join them with Victor Wanyama an inspirational captain.
Group G
Perennial underachievers Zimbabwe and twice African champions the Democratic Republic of Congo have both won at home and drawn away to become early favourites for qualification.
Congo Brazzaville pose the only genuine threat with Liberia looking capable of collecting points only at home.
Group H
Recent Liverpool midfield recruit Naby Keita could play a key role as Guinea strive to maintain a perfect record that began with a shock victory in the Ivory Coast.
The Ivorians recovered under new coach Ibrahim Kamara to win in Rwanda and it hard to imagine a Cup of Nations without them although the Central African Republic are no pushovers.
Group I
Far from the media spotlight in the largely desert northwest African state, Mauritania have been improving continually under French coach Corentin Martins.
A first Cup of Nations appearance for them is a distinct possibility, with 2013 runners-up Burkina Faso favoured to also progress at the expense of Angola and Botswana.
Group J
This section is following a predictable course with Tunisia and Egypt contesting first place and eSwatini (formerly Swaziland) and Niger trying to avoid coming last.
A six-goal thrashing in Egypt has probably put the future of Ivory Coast-born Francois Zahoui as Niger coach in jeopardy.
Group K
A section expected to be dominated by 2012 champions Zambia has not gone according to plan as they trail pacesetters Guinea-Bissau and Mozambique by three points.
It could have been even worse for the Chipolopolo (Copper Bullets) under new Belgian coach Sven Vandenbroeck as a deflected goal off a free-kick salvaged a point in Namibia.
Group L
Uganda hold a two-point lead, but Tanzania could be the team to watch after forcing a goalless draw in Kampala under new coach and former Nigeria star Emmanuel Amunike.
Cape Verde have gone backwards after reaching the 2013 and 2015 Cup of Nations, although a late Djaniny equaliser away to workmanlike Lesotho kept them in contention.
AFP