By Victoria Ojeme
THE Minister of Information and Culture, Mr. Lai Mohammed says 20 million children are being considered for the Integrated Birth Registration uptake approach.
The Minister said using the 2017 under-five population projections, state peculiarities, funding window and geo- political zones, no less than 18 states, including the FCT, are likely to benefit from the initiative.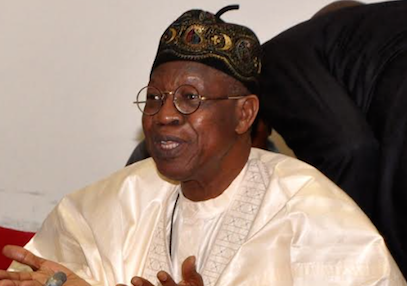 Speaking in Lagos at a two-day media dialogue on 2018 Media campaign for promoting birth registration in 18 states and the FCT, Mohammed who was represented by the Deputy Director/ Head, Advocacy Child Rights Information Bureau (CRIB), Federal Ministry of Information and Culture, Olumide Osanyinpeju, noted that the need to give an identity to every Nigerian child can only be achieved through birth registration.
"It is worthy to note, at this juncture, that it has really been an uphill task registering the birth of children in Nigerian states due to a host of unfavourable factors ranging from ignorance on the part of civil society on the importance of birth registration, the large number of babies delivered at home rather than in health facilities, to lack of manpower needed to register the births of most children.
"The low level, or apparently lack, of awareness on the importance of birth registration has resulted in lack of planning for children and improper capturing of this most important segment of our society in developmental and social processes that affect them. Workable solutions to this general weak knowledge can begin right from the homes and communities and through a widespread media campaign aimed at creating awareness at all levels of governance and the civil society.
"Improved partnership with the health care sector can also significantly enhance coverage of birth registration services, the filling of a large human resource gap in NpopC.