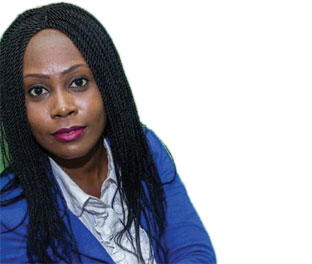 •Olamide Ayeni-Babajide
By Destiny Eseaga
The founder of Pearl Recycling, a waste remodeling  and environmental advocacy company  based  in Lagos, Mrs. Olamide Ayeni-Babajide  has explained  that  maintaining  a cleaner  environment, creation of wealth using solid wastes and creating job opportunities for Nigerians made her dump her job as a software engineer with a multinational company into waste recycling business in 2014.
Olamide, a fellow of Tony Elumelu Foundation, noted that Lagos State alone generates over 50,000 metric tons of waste daily with 80 per cent of the waste dumped in the communities and  cities, making  Lagos State prone  to outbreak of epidemics  and the environment unsafe to live in.
Speaking at the award presentation to 100 trainees trained on how to remodel solid wastes into furniture by her company in partnership with the Ford Foundation in Lagos, recently. Olamide said: "What motivated me to do this business is because I think the amount of waste generated daily in Lagos State is disturbing.  When you look at the amount of waste we generate, over 50,000 metric tons of wastes are generated daily in Lagos and 80 per cent of the waste ends up in the communities and city centres which explain why we are having diseases, pollution, sicknesses and unclean cities. Because of the imminent dangers lurking around and the need to advocate for a greener environment, I decided to innovate and bring out a solution that is acceptable to a lot of people."
She said further, "Most of the participants have started their businesses already and generating money for themselves. They are expected to go back to their communities, pick up those wastes and turn them to wealth.  The training has equipped each one of them to go back to their various communities and start turning solid waste into furniture."
She stressed that she is planning to take the training beyond Lagos, as she called on government, NGOs and the private sector to partner with her, to make the environment safer and unemployment addressed.