By Peter Okutu
SMALLHOLDERS women farmers, yesterday, explained that the way women  are excluded in the implementation of agricultural programmes and policies was not helping the sector to develop.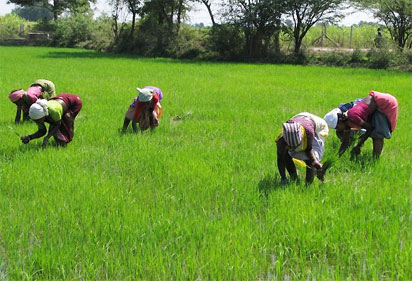 They called on  federal, state and  local governments to give more economic empowerment to women in form of grants or soft loan and increase the budgetary allocation of not less than 10 percent to
agriculture in the 2019 budget.
Speaking during the State  Level Consultative  Programme on the 2019 Agricultural Budget  organized by PDA with support from Actionaid Nigeria at San Diego Hotel, Abakaliki, the Chief Executive Officer,
CEO, of PDA, Mrs. Victoria Eze, who regretted that Ebonyi State agricultural budget for 2018 did not meet up the MAPUTO benchmark of 10%, added that stakeholders within the sector were also included the consultative meeting to enable them make inputs on the way forward for the sector in the 2019 budget.
She enjoined  government to ensure the provision of more farming equipment, improved seedlings at the beginning of every farming season, regular trainings on the use of farm machineries, modern farming techniques to women farmers in the state.