Edo State Agency for the Control of Aids (EDOSACA), in collaboration with Ogbona Elites Forum and other partners have concluded a 3-day medical outreach programme in Ogbona, Fugar in Etsako Central Local Government Area of Edo State.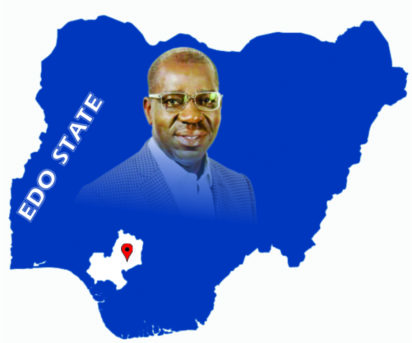 Speaking in Ogbona, Chairman, Etsako Local Government Area, John Osi Akhigbe, commended EDOSACA, Ogbona Elites Forum and other partners for the medical outreach which complements the Governor Godwin Obaseki led-administration's effort at repositioning the health sector in the state.
He said the council's focus on primary healthcare is to improve the wellbeing of people in the council area, noting that his administration is doing everything to reduce maternal mortality.
"We are bringing development to the people at the grassroots and I will support any programme that will bring development to the people."
Executive Director, EDOSACA, Flora Oyakhilome said that the agency worked to ensure the success of the outreach programme and provided support on HIV/AIDS testing.
"We are here to sensitise and counsel the people to know their HIV/AIDS status and anyone who tests positive will be directed to the nearest facility. They will be counselled and enrolled for free Anti-Retroviral Drugs (ARV) treatment"
President, Ogbona Elites Forum, Mr. Gilbert Erelumhe, expressed appreciation to the partners for bringing medical care to the people and putting a smile on their faces.
"We have embarked on several programmes to improve the lives of our people but this is the first time we are embarking on medical outreach to identify challenges facing the people's health and doing everything possible to address it. This provides them with treatment and surgery is performed on critical cases as we have experts on ground".
A beneficiary, Chief Lamai Aloysius, thanked the organisers for the programme, noting "I had issues with my eyes and I came here and I was given glasses, after series of checks."