By Alemma-Ozioruva Aliu
BENIN-CITY—AGAINST the background criticism of non performance in some quarters,  the Deputy Chief Whip of the Senate, Francis Alimikhena's second term bid got a boost as some leaders from Edo North pledged their support  as they carpeted aspirant they accused of running down the leadership of the All Progressives Congress (APC) whose national chairman, Comrade Adams Oshiomhole is from the area.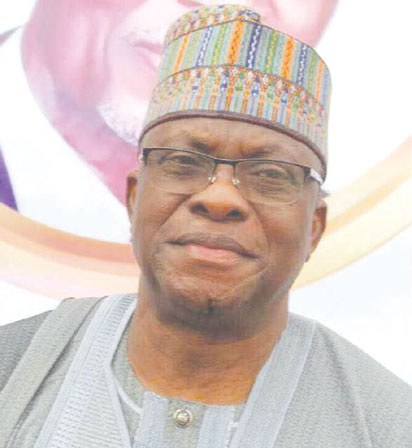 The member representing Edo State in the Public Complaints Commission (PCC) Peter Anegbe and a former State Deputy  Chairman of the APC Alhaji Chati Magaji speaking on behalf of Leaders of Thought from the area described Alimikhena as "light that should not be compared to darkness. Senator Francis Alimikhena was not in politics when he liberated the entire Afemai community from darkness by providing electricity for hundreds of households."
Rising from an emergency described the criticism against Alimikhena by an aspirant Dekeri Anamero as the position of an aspirant already defeated in the contest.
On his part, Magaji described Alimikhena "as the strongest Pillar of the All Progressive Congress APC in the National Assembly," saying "he has not betrayed his party and he is not a political novice."