…urges motorists to be guided by traffic rules  
The Edo State Government has ordered the arrest of one Kingsley Edebiri, an official of the State Public Works Volunteers (PUWOV), over alleged extortion from unsuspecting motorists in Benin City, Edo State capital.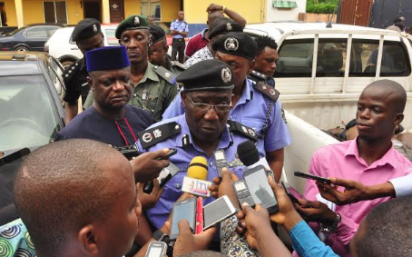 Addressing journalists at the Government House in Benin City, the Coordinator of PUWOV, Mukhtar Yusuf-Osagie said he had been receiving calls from motorists over cases of extortion by volunteers with the programme, and had warned his men to desist from such act.
Yusuf-Osagie noted that over 15 volunteers with PUWOV have been arrested, dismissed and charged to court, adding that some of them have even been imprisoned for flouting the law under the cover of PUWOV.
He explained that he was contacted by some motorists who reported a case of extortion by a volunteer with PUWOV, after which he asked the motorists to come to the office and identify the suspects. "Before the drivers came, I asked the volunteers, but none admitted to committing the offence. When the drivers came, they identified Kingsley Edebiri as the culprit who collected money from them."
He said that Edebiri employed two other persons to extort money from unsuspecting motorists, noting, "We have arrested him while a manhunt for the two others has commenced."
He urged commercial vehicles drivers to park and pick passengers only from designated areas, appealing to drivers not to fight with volunteers but report any issue to the PUWOV office at Urhokpota Hall.
"We have a jacket and vest with an identification number to identify each of our men. If you find anyone who doesn't put on jacket and vest, such volunteer should be reported," he added.
A motorist, Chika Dike, explained that Kingsley Edebiri and his group arrested about six drivers after the close of work for the day at Ezoti Street, where each of them paid about N4,000 to the group.
Another motorist, who was also extorted by the Edebiri group, Onyekachukwu Aju, commended the Governor Godwin Obaseki led-administration and the leader of PUWOV, for the good work and restoring sanity to the city.