By Emmanuel Aziken
The brewing crisis in the Edo State chapter of the All Progressives Congress, APC arising from the conflict between supporters and opponents of the use of direct primaries is set to escalate with plans by some eminent politicians in the party to defect.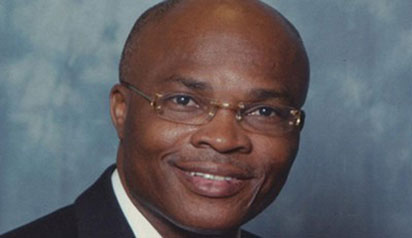 Vanguard gathered yesterday that two time governorship aspirant, Mr. Ken Imansuagbon popularly known as the rice man and could be leading the next wave of defections from the party.
Imansuagbon according to very reliable sources is on his way to the Peoples Democratic Party, PDP following what the source who spoke on the basis of anonymity described as the cold shoulder he has received from the party mainstream in the state.
"Since the primaries they have not forgiven him and he and his supporters have been left out in the cold despite his strong showing in the primaries."
The Edo State chapter of the APC has recently been challenged by the defection of some of its leading members and where not, by the withdrawal of some from the fray.
Mr. Charles Idahosa, who served as political adviser to Governor Adams Oshiomhole was about the most high profile person to step aside following perceptions of being snubbed by the present administration. He, however, returned following the intervention of Comrade Oshiomhole.
Chief Osamede Adun, popularly known as Bob Izua, the former Deputy Woman Leader of the APC, Mrs. Tina Agbarha, former chairman, Ovia North- East Local Government Area chairman, Mrs Lucy Omagbon were, however, not restrained.
The imminent departure of Imansuagbon is bound to raise apprehension especially given his network of support that he showed during the 2016 primaries of the party.