•Ex-Gov Uduaghan, Senator Manager to return the compliment in Delta South
•Senator Omo-Agege grapples with Emerhor before tackling Senator Amori in Delta Central
•Hon Nwoko brazens out against Senator Nwaoboshi in Delta North
By Emma Amaize, Regional Editor, South-South
THE texture of the 2019 Senatorial contest is getting more pronounced in Delta State as the aspirants under the platforms of the different political parties collect and submit their nomination forms.
Initially, it was thought   that the governorship race is where the excitement is, but the senatorial battle in the three senatorial districts of the state, Delta North (Anioma), Delta Central (Urhobo) and Delta South ((Isoko, Ijaw and Itsekiri) is evidencing a cliffhanger.
Itsekiri/Ijaw groups draw battle line
In Delta South, former governor of the state, Dr. Emmanuel Uduaghan (Itsekiri), who defected to the All Progressives Congress, APC, from the Peoples Democratic Party, PDP, in August, wants to abort the 16-year uninterrupted ride of the senator representing the district, Senator James Manager (Ijaw). Manager desires another tenure. Uduaghan's men have reached out to Isoko people to stop him.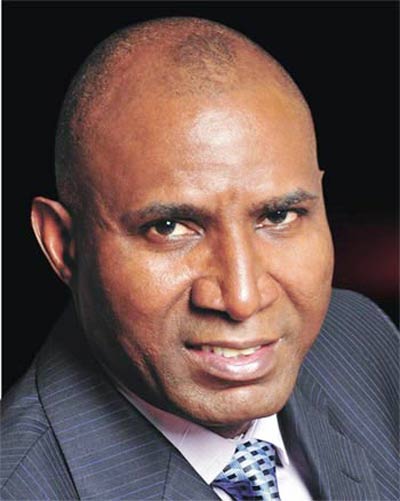 But, Manager's followers have also countered the efforts, saying that the Itsekiri contention of monopolization of the senate seat by Ijaw for 16 years was a cover-up, as the same Itsekiri has held tight to the House of Representatives, House of Assembly and Chairmanship seats to the exclusion of Ijaw and Urhobo in parts of Warri North, Warri South and Warri South –West Local Government Areas.
While Uduaghan and Manager are the major contenders in the district, an Itsekiri-born lawyer, Itse Elijah Wilkie and Ijaw leader, Chief Michael Johnny, both of the APC are struggling for APC ticket with Uduaghan, while a member of the House of Assembly representing Warri North, Hon Michael Diden is Manager's fierce challenger for PDP ticket.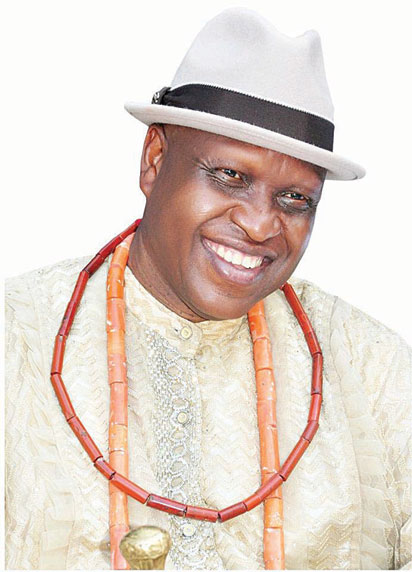 Ijaw Youth Council, IYC, Western zone, led by Comrade Frank Akiefa in a rejoinder to the demand of the Itsekiri National Youth Council, INYC, on Senator Manager to respect the existing power sharing formula in the senatorial district and step down from the race, asserted that there was no such prevailing covenant.
According to the group: " Our position is that power rotation/sharing is good, but it must be all embracing to include chairmanship of all the three Warri Local Government Areas, State House of Assembly seats in all local government areas in Warri and the Warri Federal Constituency seat among the Ijaws, Itsekiri and Urhobos and the Delta South senatorial seat amongst the Ijaws, Isoko, Itsekiri and Urhobos. Anything less is totally unacceptable to the Ijaws."
However, a vocal pressure group of some Ijaw women, under the aegis of the Ijaw Women for Good Governance, IWGF, at Patani, recently, expressed its desire to have Dr. Uduaghan represent the district in the National Assembly come 2019.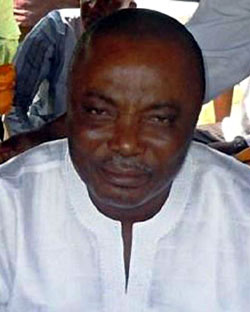 Amori fights to regain lost glory
As it is, the senate struggle is going to be fierce in Delta. But it's even fiercer in Delta Central where PDP Strategist, Senator Ighoyota Amori, whose stay in the Senate was short-circuited by a court victory by the incumbent Senator Ovie Omo-Agege. Amori is all out to regain the lost mandate.
Omo-Agege/Emerhor's in-house clash
In the scheme of things politically in the district and state, Senator Amori is older to Senator Omo-Agege in politics, but Omo-Agege left the PDP fold and joined the Labour Party under the leadership of Chief Great Ogboru at a time that his political mentor, Chief James Ibori was away, and later found his way to APC, where he has become one of the power brokers in the state.
Of course, Senator Omo-Agege's politicking in the National Assembly is well –publicized, but it is not a straight fight with PDP's Senator Amori yet, as he has to contend with the leader of APC in the state, Olorogun O'tega Emerhor, who, lately showed interest in the Delta Central seat for 2019.
Sources said that some elders and leaders of the party in the district bought and presented the party's nomination form to Emerhor, urging him to throw his hat in the ring and the leader was making consultations on the call.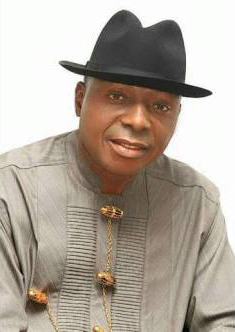 Olorogun Emerhor, leader of APC in the state and the party's gubernatorial candidate in the 2015 general election had been in a running battle with Chief Ogboru, his erstwhile leader in Democratic People's Party, DPP and Omo-Agege since the duo defected to the APC after the last gubernatorial election.
Ogboru contested the 2015 gubernatorial election on the platform of LP and Omo-Agege slugged it out with   Amori of PDP on LP's platform. Amori emerged winner and was sworn-in, but as stated earlier, he was dethroned by the court.
Emerhor, who pioneered APC in the state, did not accept the lordship of Ogboru when he defected from LP to APC and that is the tussle between them. Senator Omo-Agege leveraged on the acceptance of Ogboru in Delta Central to give his former party, PDP, a robust battle in 2015 and in APC with Ogboru, he has not masked his loyalty.
APC in the state is torn between Emerhor and Ogboru factions and in Delta Central, it is the same scheming, so Senator Omo-Agege has to finish the in-house squabble with Emerhor before facing Amori again. That is in the event of him triumphing because there is nothing to indicate who is stronger between the two at the moment.
Nwaoboshi, Nwoko rivalry intensifies
In Delta North senatorial district, the indication on ground is a straight fight between the incumbent Senator Peter Nwaoboshi and Hon Ned Nwoko. Nwaoboshi, a grassroots politician was the chairman of PDP in the state before he went to the Senate in 2015, while Nwoko was a former Member, House of Representatives. Both are battling for Delta North PDP senatorial ticket, the APC does not really look as if it is seriously in contention for the senatorial seat in Delta North.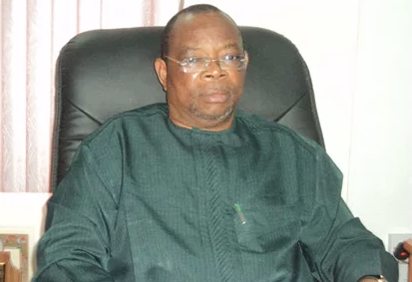 However, going by unconfirmed plotting before now, the ruling coalition in Delta PDP had given imprimatur to Amori for Central, Nwaboshi for North and Uduaghan for South, but Senator Manager stoutly rejected the arrangement, prompting Uduaghan, who no longer trusted Governor Ifeanyi Okowa to defect to APC.
The same way Senator Manager refused Uduaghan's purported endorsement is the manner Hon Nwoko was said to have objected to any ratification of Senator Nwaoboshi and that has made the combat more ferocious.
Chairman of Oshimili North local government area and Convener of Ofu-Obi Anioma Group, Mr. Louis Ndukwe, said Nwaoboshi had no match currently in race in the district. His words: "With over fifty (50) roads already completed so far, I am telling you facts, not what he will do, but what this man has achieved in three years as a Senator,    Tell me, which Senator in Niger Delta has achieved this."
"Nwaoboshi also carried out N39, 200 million empowerment for about 784 persons drawn from the 98 INEC Wards in Delta North to boost their micro-credit businesses on 1st November, 2017 besides his Obi Francis Nwaoboshi Foundation, OFNF- funded with over N50m annually, as well as the three (3) Federal Government Skill Acquisition centres he attracted, situated across the three (3) zones of the district," Ndukwe said.
Claiming that "all these have impacted massively on the welfare of Anioma people in all nooks and crannies," the Oshimili North boss asserted: "It's high time therefore, that we began to openly appreciate this man for his developmental strides. These are just outside legislating. We're aware of his laudable bills and motions in the Senate. These are evidence of his continuous pro-activeness and efficient representation."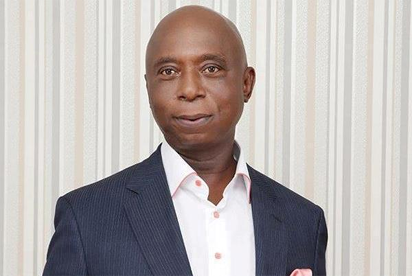 However, a former Chairman, Nigeria Union of Journalists and Director of Media, Mr. Norbert Chiazor, in his Facebook post said: "Ned Nwoko is the albatross of all the contenders for Anioma Senator- Paul Oseji, Gabriel Oyibode, Doris Uboh, Mariam Alli and particularly his arch rival, Peter Nwaoboshi."
"Not even the Ibusa-born incumbent senator can shrug him off with a wave of the hand. Reason-Ned is an irrepressible wind. To matters worse for all his challengers, Ned blows heavy and good. Anioma people are happy with him for his open mind, easy spirit and responsible character.
"Deploy all tactics of Jospeh Goebbels propaganda taken from German war time Nazism in 1945 to attack Ned; Unleash Nicole Machiavelli's audacious unconventional strategies as political tool against Ned; Copy loquacious Lai Mohammed in engaging Ned; Go ahead and sing cheap sectarian bigotry to draw Ned out; and Notch Ned from head to toe with naughty diatribe, you are wasting your time. Ned is unstoppable," he said.