By Emma Amaize, Regional Editor, South-South
THAT there is no love lost amid Senator Ovie Omo-Agege representing Delta South senatorial district in the National Assembly and the leader of the All Progressives Congress, APC, in Delta State, Olorogun O'tega Emerhor, is instantly recognizable, but what has left party faithful bewildered in the last few weeks is the cavernous level of hostility between them.
Fight all about party control
No matter how anybody wants to view it, the controversy between Olorogun Emerhor and Senator Omo-Agege, which involves Chief Great Ogboru, aka the Peoples' General, who also defected to the APC from Labour Party in 2016, is all about control of the party in the state.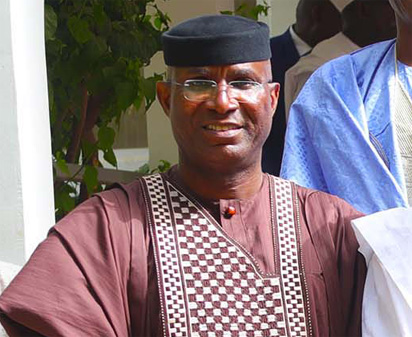 Emerhor contested Delta Central senatorial seat in a bye-election in 2013 on the platform of APC, and attempts at the time to woo Ogboru to join ranks with APC to defeat PDP's candidate, Senator Emmanuel Aguariavwodo proved abortive, as Ogboru's Democratic People's Party, DPP, fielded Ede Dafinone.
When APC came on board in the state, it was an open secret that Emerhor was the chief financier and the party's gubernatorial candidate in 2015, while Ogboru was the gubernatorial candidate of the Labour Party, LP and Senator Omo-Agege-   LP's Delta Central senatorial candidate.
It was after the loss that Ogboru decamped to APC in 2016 followed later by Senator Omo-Agege, a former Peoples Democratic Party, PDP chieftain, who after his eventual court victory over PDP's Senator Ighoyota Amori formally joined APC, March, last year.
Asked his relationship with Ogboru in 2013, Emerhor, who never regarded Ogboru as his leader, said: "He is my very good friend, we are political brothers and we do agree on many things. I know that we shall soon agree in the area of alliance or merger of APC and DPP in Delta state."
Omo-Agege as game changer
Ogboru also found it hard to dominate Emerhor in APC, but when Senator Omo-Agege entered, ostensibly as the highest elected political officer holder from the district, he determined that status quo must change.
He believes, like many other Urhobo, that Ogboru is the undisputed political leader of the Urhobo people and Emerhor should subordinate himself, a position that is clearly unacceptable to the latter and his supporters, who built the party when Ogboru, Omo-Agege and co fought them them from LP.
Unexpectedly, it has been one plot or the other over who calls the shots in the party since the three Urhobo political heavy weights joined APC. Whereas the Ogboru/Omo-Agege faction adopted indirect primary for the selection of the party's aspirants in 2019 elections, the Emerhor faction went for direct primary, but it assumed a worrisome dimension when Emerhor, recently, signified interest to represent the party in the Senate come 2019.
Omo-Agege and his faction saw it as an affront, especially as Emerhor gave the notion before now that he was the leader of the party and not likely to contest any election.
Emerhor's supposed impunity
Indeed, on September 9, it came as a rude shock to many when the news filtered that Emerhor was presented with a nomination and expression of interest forms by principal officers of the party in the state, party leaders and members in the district to contest the senatorial race in 2019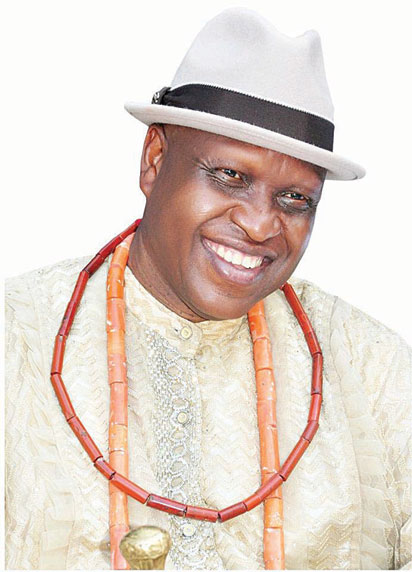 The leaders in an address by Chief Sylvester Sowho, during the presentation of the forms, said: "We have gathered here today on behalf of the Urhobo nation to appeal to you, to represent the Urhobo nation in the Senate."
Insinuation was made that Omo-Agege was a mischief maker and that an Urhobo man like Emerhor should go to the Red chamber to apply diplomacy in the engagement of the district with other parts of the nation.
Obarisi fires back
Responding to the declaration by Emerhor, Omo-Agege, who is also the Obarisi of Urhobo land, said his attention had been drawn to the distasteful, hateful and libelous media comments credited to Emerhor at an event arranged to choreograph his entry into the Delta Central senatorial race.
In a statement by Prince Efe Duku, the senators' camp asserted: "While it is not unusual for unqualified lightweights to project false political strengths in election seasons, Emerhor's choice to stray misguidedly into the senate race with only vile disrespect for his senator is just too arrogant and provocative to condone. We respect Emerhor's age, but we are incapable of tolerating such daring nuisance from anyone."
"First, it can only take Emerhor, who worships every anti-Buhari machination to naively characterize Senator Omo-Agege's fearless rejection of legislative impunity and tyranny in the senate and unqualified support for President Muhammadu Buhari as "rascality". It can only take the envious Emerhor to talk down on the politically savvy Obarisi, who as a senate candidate in 2015 scored almost 10 times more votes than Emerhor who was a so-called governorship candidate.
"Only Emerhor with zero political leadership accomplishments can laughably dare to compare himself with the distinguished Senator Omo-Agege – a formidable grassroots political leader and a one-time Commissioner and Secretary to the Government of Delta State. Only Emerhor who boastfully projects himself as the de-facto supreme financial controller of the Niger Delta Development Commission (NDDC) can dare to start a race against Senator Ovie Omo-Agege of the famous Agege dynasty with insults and arrogance as his best offerings," he added.
'Childish schemes'
"Emerhor's decision to launch unprovoked attacks on his senator on the bogus claim that certain Urhobo elders and leaders purchased APC senate nomination forms for him to join the senate race may sound musical to his ears but that is a script of cowardice. Urhobos are too sophisticated for such childish schemes," he added.
Omo-Agege's group noted: "It should be noted that Emerhor is a man who argues and firmly believes that even if most qualified, Urhobos should be arbitrarily disqualified from the 2019 governorship race.
"Surely, the senate is not for unprepared and reluctant characters. It is not a place for people who wish a President of the Federal Republic dead because they did not get 'juicy' political appointments.
'Fire and fury'
"We believe Emerhor knows his mates in politics. Everyone knows he is still nursing injuries from his disrespectful attempt to dare Senator Omo-Agege and other respected leaders of the APC during the last congresses of the APC in Delta. He disregarded our senator's wise counsel on the need to follow His Excellency Comrade Adams Oshiomhole's trusted leadership. Now, he is paying a price for his political naivety. He can only come out of it if he humbles himself and refrains from disruptive politics. It is in his best interest to accept this free advice and deal with reality.
"Finally, we state unequivocally that Senator Omo-Agege welcomes every qualified and competent Urhobo to the Delta Central Senate race. He will always respect every worthy opponent. He prefers healthy and robust debates on how best to advance our people's best interests. We will never ever tolerate shenanigans, pettiness, hate and evil from anyone, including Emerhor.
"Therefore, we now promise and serve notice that if Emerhor dares to continue his angry mission of vendetta and utter disrespect to the person and office of the Most Distinguished Senator Ovie Omo-Agege, he will be met with fire and fury on any turf he chooses," the group noted.
Emerhor hits back
Also responding to Senator Omo-Agege tirade, Emerhor through his media aide, Mr. Oghogho Orotomah, said: "Our attention has been drawn to Senator Omo-Agege's diatribe against Delta Central elders and leaders of APC in Delta state, who not only came to persuade but also bought and presented the APC senate nomination forms to Olorogun O'tega Emerhor, last weekend. The elders and leaders had also pleaded with Emerhor to accept the forms and run to replace Senator Omo-Agege as Delta Central senator come 2019."
He said the senator described the leaders as malleable rent seekers, mere contractors and generally dishonorable men, reserving even worse epithets for Olorogun Emerhor, adding: "But the most laughable was when he described him as anti Buhari. It is obvious that Omo-Agege hopes that by playing this con game, he can turn the tables against his far more superior and politically savvy opponent."
"He probably also hopes against hope, that by brandishing his recently adopted pro- Buhari toga, he can dampen Olorogun Emerhor's enthusiasm to wrest the senate seat from him.  But if this were a strategy, then it is silly through and through. Everyone in Delta knows Omo-Agege to be an acolyte of former President Jonathan. Even though he campaigned on the platform of Labour Party, it is a well known fact that Labour was in alliance with the PDP against the APC and together they fought a brutal battle against Olorogun Emerhor and pro Buhari supporters in Delta State.
"We recall the last election like it was yesterday. We, the pro Buhari supporters, were brutalized by Omo-Agege and PDP. We were bruised, but we were unbowed. We bled, but we soldiered on.
"But as soon as Buhari won the elections, everything changed. Today, an Omo- Agege has the fawning temerity to describe Olorogun Emerhor and the growing sea of Mr. President's supporters in Delta as anti Buhari, simply because he thinks this is how to hoodwink Abuja, and get an automatic ticket back to the Red Chamber," he stated.
Clever by half
The Emerhor group added: "But it would not work because President Buhari and his team are far more sophisticated and politically discerning than Omo Agege and his ilk. It is correct that Omo Agege has been linked to other courageous senators who are standing up to those in the way of the programmes of our President in the National Assembly. But this doesn't crown him as the only supporter of Mr President in Delta State."
"Has Omo-Agege forgotten he garnered less than 10,000 votes in his governorship bid in the 2010 rerun elections? And in 2015 when he rode on the back of Chief Great Ogboru for the senate run, would he have garnered any votes but for Ogboru? Even at that, did he win that election, or simply got victory through legal technicalities in court? Truth be told, has Omo-Agege truly ever won an election? He added.
Pitching me against Oshiomhole
"Once again, in his consistent, wicked but small minded way, he sought to pitch Emerhor against our most respected national chairman, Comrade Adams Oshiomhole. Referring to the recent Delta state congresses, he claimed that it is because Emerhor failed to heed his advice to follow Comrade Adams Oshiomhole's leadership that he lost the congresses to him and his group. Nigerians may want to ask: is this not an insult to our national chairman, who we all know to be an avowed democrat and a progressive?
"So in sheer panic, Omo-Agege is frantically working all the levers to ensure indirect primaries in place of direct primaries. Why is the boastful senator who claims to 'control' the party structure frightened of a direct vote that will test his popularity among Delta APC faithful? How come he is the only leader in Delta state APC who is afraid of Direct primaries?
Emerhor dares Omo-Agege
"Olorogun Emerhor hereby challenges Senator Omo-Agege to a contest for the APC senatorial ticket through a free and fair Direct primary. Let Senator Omo-Agege avail himself of this opportunity to prove that he can win in a transparent internal democratic contest within the party, rather than run around Abuja seeking an automatic ticket through indirect primaries.
"As for his ridiculous comments about NDDC, it is on record that Olorogun Otega is neither on the board nor an employee of the commission.
Is it a crime to build Delta APC, Emerhor queries
"Did Olorogun Emerhor do wrong in building APC in Delta state and graciously receiving Senator Omo-Agege as a 2016 joiner? Olorogun Emerhor is not moved by threats of "fire and fury".