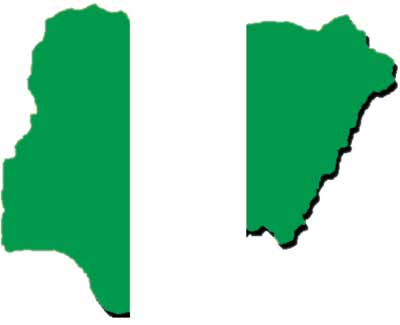 Wither Nigeria in another 50 years?
As FG seeks $6bn fresh loan from China for Ibadan-Kano rail project
By Emma Ujah, Abuja Bureau Chief & Michael Eboh
ABUJA—Debt Management Office, DMO, has explained that loans obtained by the Federal Government from China represented only 8.5 per cent of Nigeria's external debt and taken under concessionary terms.
Nigeria's external debt stock as at the end of June stood at about $22. 083 billion.
This came as Minister of Transportation, Mr. Rotimi Amaechi, said, yesterday, the Federal Government was in talks with China for a loan of $6 billion to fund the construction of Ibadan-Kano rail line project.
The DMO said there was no reason for any form of apprehension over the loans from China, as there is no default in the repayment.
The debt management agency said in a statement, yesterday, that the loans were needed because they were being used to provide critical infrastructure in sectors, such as road, rail transport, aviation, water, agriculture and power.
It said: "The Debt Management Office, DMO, has observed that there have been various comments in recent times about borrowing by developing countries from China.
"The comments seem to have become heightened following the recent summit of the Forum on China-Africa Cooperation and claims of potential seizure of national assets by Chinese lenders in some African countries even though the claims have not been validated.
"Borrowing from China should not be seen from a negative perspective as they are being used to finance Nigeria's infrastructural development at concessional terms. Moreover, China Exim loans are only one of the sources of multilateral and bilateral loans accessed by Nigeria and represented only about 8.5 per cent of Nigeria's external debt as at June 30, 2018."
FG seeks $6bn fresh loan from China for Ibadan-Kano rail project
Addressing newsmen in Abuja, Amaechi also stated that the Federal Government had approved $195 million to hire an Israeli company to train security personnel to better manage Nigeria's waterways security.
Commenting on the rail project, Amaechi said: "We are currently in negotiations with the China EXIM Bank to get about $6 billion to do rail lines from Ibadan to Kano.
"It is a difficult decision. Why is it difficult? The money required is about $8 billion to do a double track but the Chinese are insisting that they cannot fund the double track.
"They are asking us to do a single track and they want it at Minna so that instead of going from Minna to Kaduna, we should go from Minna to Abuja and then join it from Abuja to Kaduna.
"But there are those who argue that we should not accept that, rather we should tell them to fund it in segments. This, however, does not make economic sense."
On the approval for waterways security, the minister expressed optimism that the $195 million deal would help reduce crime in the maritime sector.
"The Federal Government has approved the sum of $195m…to hire an Israeli company to help train our security personnel to help man our water ways.
"Currently, there are criminal activities in our waterways which has made it that in some parts of the country, people charge what they call war insurance.
''War insurance means that you go to an area where there seems to be war, but you know that there is no war there.
"But in such areas, criminal activities are taking place in the water ways. So with the approval, after we have put the processes in place, we will ensure that there is security on our waters."