By Ayo Onikoyi
Widely acclaimed king of Nigerian comedians, Atuyota Akpobome, popularly known as Ali Baba is fast gaining enviable reputation as a leading social commentator with the most astute of commentaries.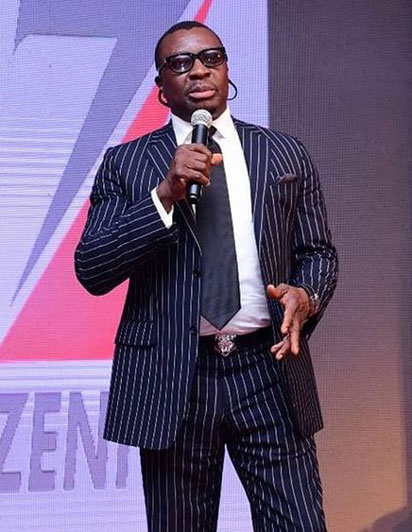 Recently, the humour merchant offered his own opinion on why the erstwhile Minister of Finance, Kemi Adeosun resigned after Nigerians called for her resignation over NYSC certificate fraud.
In a lengthy summation Ali Baba explained that the former minister never claimed to have served, but sought to obtain an exemption letter having passed the mandatory age for national service.
"Many people are getting the Kemi Adeosun NYSC matter wrong. She did not claim to have served. She came back to Nigeria when she had passed the age to serve. She was then advised to get a certificate of exemption. She did not think it was necessary because clearly she had passed the age.
Then, someone advised her to get it. Someone said, since she did not serve because she was over the age to serve, all she needed was the certificate of exemption. They went and got it for her.
The person who got it for her should have gotten the legit one. She didn't need to be present to get an exemption. So, it's not that she claimed to have served and was issued a certificate of service she did not render," he explained.
Then using the cases of driver's license and insurance covers as instances one needs not to be present before getting certificated or endorsed, Ali Baba hit the nail on the head on the real reason he thought the minister resigned.
"I have talked to the people in the corridors of power, the certificate is not the real reason she resigned. It's only the reason given. It's election year. There are people who want access to certain federal funds, that only she has access to and she will not play ball. The best way is to discredit her, and put her out of the office. And by that move now let someone who will dance to their tune", he said, using Sanisu Lamido Sanisu as a similar victim in such power play.