A don, Prof. Christopher Obionu on Wednesday said brain-drain had adversely affected the health sector as 50 per cent of Nigerian doctors were currently practicing abroad.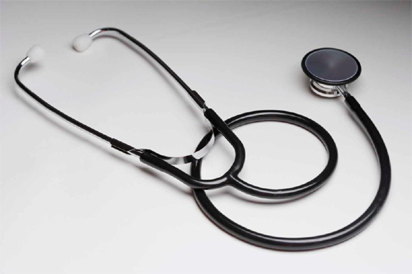 Obionu made the assertion during his presentation as the at the 36th Faculty Day Lecture at the National Postgraduate College in Lagos.
The theme of the lecture is:"Setting the Priorities Right: Addressing the Challenges of Human Resources for Health in Nigeria''.
Obionu said that the health sector was no longer enjoying good times as most of its trusted personnel were leaving in droves to other countries due to some prevailing circumstances.
"It is also instructive to note that about 50 per cent of Nigeria trained doctors are currently practicing abroad leaving a gap of brain drain in the health sector, this must be addressed.
" Nigeria faces critical and complex challenges of Human Resource for Health (HRH) which includes among others, non-availability of adequate pool of competent human resources in the right mix.
He said that Nigeria currently have about 72,000 doctors to cater for about 180 million people, which he lamented was burdensome on the medical and health professionals.
"This shows how the medical personnel have been overstretched with many of them having little time for diagnosis.
"It also bothers on our retention to provide health care to the citizen in places where the services are needed,'' he said.
Obionu said that researches had revealed the likely reasons for the emigration of Nigerian doctors, a situation he called for an urgent redress.
"Nigeria Health Watch, reasons for emigration to other countries by Nigerian doctors range from better facilities, work environment, and higher remuneration, to career progression, professional advancement and better quality of life.
"Addressing these challenges of HRH will therefore not only enhance health system but also increase performance by dealing with some human resources-related crisis in the health sector,'' he said.
Obionu said that the shortage of health care professionals and their uneven distribution in the country was compounded by accelerated migration of health workers to other countries and away from the rural poor communities.
"Aside the case of Nigerian doctors trooping abroad, we are also battling with the rural-urban migration of our health personnel which largely left those at the rural areas not cared for medically.
"In lieu of this, we urgently need to reduce unnecessary lapses and setbacks that have bedeviled the health system in recent times.
"The various reasons that have been given for the factors influencing brain drain among the medical personnel in Nigeria must be dealt with.
"The reasons which are better work condition, which is 87 per cent and desire for better life about 75 per cent are revealed as the most important reasons for emigration,'' he said.
Giving his recommendation, Obionu urged government to encourage specialty in medical profession and the establishment of more training centres and medical training institutes.
"To bridge the gap in the health sector, government needs to encourage specialisation in necessary specialty areas and also regulate specialist training for Nigeria.
"There is also a need to establish more centres for training specialists and give certification of more courses in health sector.
"There is also a need to provide facilities for manpower development and also review residency training programme and we need to enforce continuing professional education.
"'There is need for us to reduce inter-professional conflict by giving a clear cut job description and standards of practice and resolve leadership role, and encourage team work, equity and social justice,'' he said.
Responding to the recommendations, Prof. Chikaike Ogbonna, the Vice Chairman of National Postgraduate College said that the decay in the health sector had built up over time.
"The decay is a test of time, so it is not an issue of an emergency kind of thing. It is an issue that all stakeholders must agree that there is a problem.
"Not only agreeing about the problem but that the problem has to be tackled. We have to work as a team; we have to press on the government to do the right thing.
"Although it is not an issue of money, it is an issue of resourcefulness, but I want to say that money comes first before resourcefulness.
"We need to invest more in the health sector to keep faith in the system and achieving the set targets, so the way to start is those policies that are on ground monitored and enforced,'' he said. (NAN)