One of the three workers abducted in Rann, Kala Balge Local Government Area of Borno State, Saifura Ahmed, has been killed by Islamic State West Africa Province, ISWAP, a faction of Boko Haram.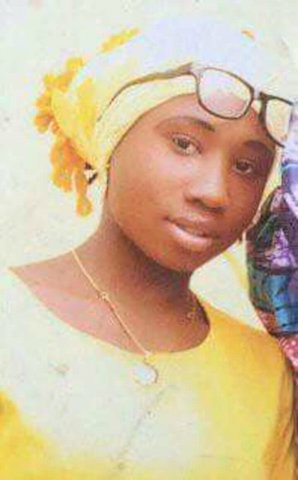 The victim was abducted during a raid on a military facility in the area on March 1. At least four soldiers, policemen and three humanitarian workers were killed in the attack.
Hauwa Leman, one of the workers abducted, sent an audio to one of her friends, demanding that her parents be informed that she had been kidnapped.
Following the murder of Ahmed, Leman and Alice Ngaddah, a mother of two, are the ones in captivity among the three people abducted in Rann on March 1.
In a video seen by TheCable, the deceased was wearing a white hijab. She was shot from behind.
The insurgents claimed that they had contacted government over the captives but did not get any response.
"We contacted the government through writing and also sent audio messages but the government have ignored us. So, here is a message of blood," said a spokesman of the group who did not give his name.
"The other nurse and midwife will be executed in similar manner in one month, including Leah Sharibu."
The ICRC has confirmed the identity of the victim, promising to issue a statement.