A South African TV channel announced Thursday that an ex-Springboks rugby player who stormed off a live TV show alleging that he was a victim of racism will not return to the screen.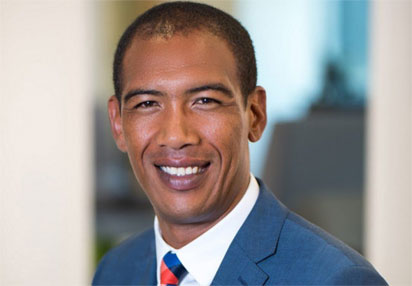 Ashwin Willemse, a black former international winger, was working as a commentator at SuperSport.
"Ashwin Willemse's contract with SuperSport has expired and he will not be back on air," SuperSport said in a terse statement.
In May he walked out of a studio during a live show saying he would not work with people who undermined and patronised him, referring to his fellow analysts Naas Botha and Nick Mallett.
Mallett and Botha — who played for their country in the apartheid era — have since returned to the screens after an inquiry by SuperSport found that their conduct in an off-air conversation and in the live broadcast was not racist.
The South African Human Rights Commission will investigate the racism allegations after it received a complaint from Willemse, according to spokeswoman Gail Smith.
Willemse has said that the spat "was rooted in racism".
Black players were barred from South Africa's national squad under apartheid and the majority of the current side is white despite 90 percent of the population being non-white.