Former Italian Prime Minister Silvio Berlusconi, who sold AC Milan after a trophy-laden three decades under his ownership a year ago, could be set to return to football by buying Serie C side Monza, according to press reports in Italy on Thursday.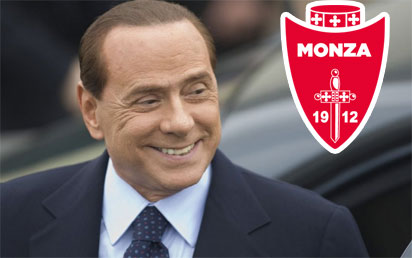 Media tycoon Berlusconi, 81, sold his majority stake in AC Milan in April 2017, after his money propelled the northern Italian giants to eight Serie A titles and five Champions Leagues among a haul of 29 trophies.
Corriere dello Sport reported that Berlusconi and Adriano Galliani, his right-hand man at AC Milan, are set to take a 70 percent stake in the club which is based 20 kilometres (12.5 miles) north of Milan.
The report said the deal could be completed by the end of September.
Monza president Nicola Colombo told the newspaper he had been contacted by a representative of Fininvest, the Italian holding company owned by the Berlusconi family, who asked for details on the stadium and the club and wanted to know if he was "open to discussion".
Colombo told Italian radio that the arrival of Berlusconi would allow the third division side to "make big plans and big dreams".
"As AC Milan's history shows, Berlusconi is not playing to compete but to win, so the Serie A race could become a realistic goal," he said.
Berlusconi has stepped back from the public spotlight since his political party failed to capture the majority of votes he had expected in Italy's parliamentary elections earlier this year.
AC Milan's success in the late 1980s and early 1990s helped propel Berlusconi to the top of Italian politics, and it is said that he feels that since relinquishing control of the club he has lost some of his popular support.
AFP