By Gabriel Olawale
LAGOS—President, Premium Breadmakers Association of Nigeria, PBAN, Mr. Tosan Jemide has appealed to the Federal Government to urgently intervene in the rising cost of bread production just as he feared likely increase in price of bread.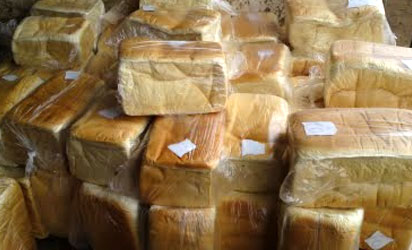 Jemide who said the situation has rendered most premium bakeries comatose and operating at a loss, noted that between 2015 and now the price of flour which is our major ingredient has increased from N6,500 per 50kg bag to N11,500 as at today, with the possibility of further price increases.
"In the last 3 years, the prices of flour, sugar and other baking ingredients have quintupled without a corresponding increase in prices of premium bread by PBAN members. As an Association, it is either we do something about the astronomic increases in prices of baking ingredients or we burst.
"Most of us got loans with double digit interest rates from financial institutions to fund our bakery projects and are finding it extremely difficult to meet our loan repayment obligations."
Jemide said the increase  in the tariff on wheat from 5 percent to 20 percent by Federal Government for the development of wheat cultivation in Nigeria has not yielded any good result, "6 years after the introduction of the levy, we have not seen the effect on wheat cultivation in Nigeria."
Corroborating his view, President Association of Special Bread and Confectionary Distributors, Mrs. Elizabeth Afolabi said tariff, the epileptic power supply and high cost of alternative energy complicated the situation.