By Chris Onuoha
A young Nigerian, who just returned to Nigeria after spending years abroad, says he is back to give back to a country that gave him opportunities, contribute his quota to the Lagos State mega city agenda and also to boost tourism.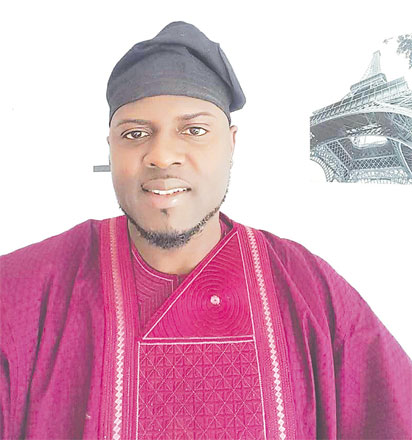 The Chairman and Chief Executive Officer of DCM Hotels and Suites, which just berthed in Akowonjo area of Lagos, Mr. Jonathan Okpala, said the facility was built to add value and to attract tourists to the emerging town, in the spirit of the Lagos State mega city initiative, and also to fight noise pollution.
"I grew up in Akowonjo area of Lagos. After studying geology at the University of Ibadan, l travelled to Europe where I spent much of my business life. On my return, I decided to look inwards to establish a hotel business in a community that moulded and nurtured my upbringing. To me, it is a way of giving back to a society that aided what I am today," said Okpala.
Narrating how his interest in the hospitality industry came about, the CEO mentioned that as an entrepreneur, it only takes the wit of the vibrant mind to move on, even in the midst of a harsh economy.
"When the economy of the country became unstable due to the downturn in market trend as a result of high tariff placed by government over importation of goods, a paradigm shift becomes necessary to sustain vision. A move into the hospitality industry isn't a bad idea, having noticed that opportunities exist in the country," he said.
The young entrepreneur, who is also into oil and gas business and importation of general goods, also revealed that what the country needs today is a quiet and cozy ambience for its high enterprising citizenry who has been unduly bogged down by noise and pollution Lagos is known for.
"The hotel speaks for itself. Looking round Lagos, what I see are dedicated noise centres around Lagos in the name of hotels and guest houses. Having travelled round the world, I noticed certain people value and desire serene and quiet ambience as guest abodes.
When I returned, I felt I should replicate same from the polluted and noisy leisure space called hotels that I see around. In this cause, targeted audiences are corporate entities, tourists, education researchers, well-meaning citizens who should seek get-away opportunity from noisy homes. Our facilities are well tailored to match our clients expectations.
More so, what we did different in DCM Hotels is to improve on what other top rated hotels have, and has gone further to up the class by adding interior designs that are very modern and unique. It's a home away from home. The hotel boasts of classy 22 rooms that comprises 10 standard rooms; 8 executive rooms; 2 classy rooms and 2 deluxe suites with 24-hour electric power supply from a standby generator and in-built inverters.
Besides, we have an event centre that accommodates 200 seats with enviable ambience for marriage ceremony, birthday and related events that require large crowd and space including a separate spacious car park for guests' parking convenience".