By Olasunkanmi Akoni
SENATOR Gbenga Ashafa, representing Lagos East Senatorial District has expressed his desire to transform Ikorodu into the information technology hub of the Lagos East Senatorial District.
This came as leaders in the Lagos East Senatorial District expressed support for Ashafa or developing the senatorial district, advancing progressive ideas and empowering the people.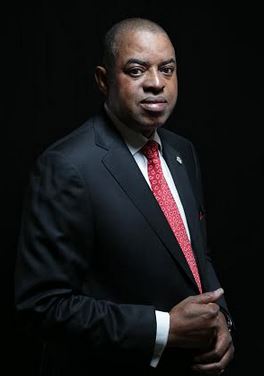 The Senator made the remark, during the commissioning of furnished Information, Communication Technology, ICT, Centre and two blocks of classrooms in St. John's Anglican School, located in Imota, Ikorodu area of the state.
Ashafa said: "Just last week Friday, we commissioned the ICT centre situated inside Oreyo Grammar School, Igbogbo here in Ikorodu. People may therefore be wondering what is it about ICT centres being constructed and furnished by Ashafa or the construction of blocks of classrooms".
"Constructing this ICT centres especially in Ikorodu is a gradual gravitation towards making Ikorodu the technological hub of the district."
"Our vision with this ICT centres and the construction and renovation of blocks of classrooms for our students is to ensure that there is adequate provision of facilities to enable our people acquire the valuable skill set that is relevant to their development."
The dignitaries present at the event included, traditional rulers; Oba Ajibade Agoro (The Ayangburen of Ikorodu), Oba Mudashiru Bakare-Agoro (Ranodu of Imota), and Princess Adenrele Adeniran Ogunsanya, among others.
Yeye Fausat Gbadebo (All Progressives Congress, APC, Lagos East Women Leader), Alhaja Ramota Bankole ((APC State Welfare Officer) among others.
Speaking at a meeting to chart direction on the senatorial seat, the leaders from the five federal constituencies of the senatorial district distanced themselves from the senatorial ambition of a member of the Lagos State House of Assembly, saying, Ashafa deserved another term in the senate.
Chairman, Lagos East Political Forum, Chief Ayo Adeyinka in a statement, after the meeting said the leaders decided to support   Ashafa based on his sterling performance.
"Senator Ashafa is a blessing to Nigeria. He is brokering the agenda of the South-West in the senate," Adeyinka stated.
The leaders termed the 2019 senatorial election as very critical and one that will have far reaching impact, citing Ashafa's grassroots acceptance, leadership qualities and contributions to the progress of the senatorial district.
The leaders lavished praise on the chairman, Senate Committee on Land Transport for contributing to the unity and growth of the country.