By Yinka Ajayi
A group within the Ondo State chapter of the All Progressive Congress APC, Akoko APC-Youth Solidarity Movement (AYSM) has appealed to Governor Rotimi Akeredolu to allow a level playing ground for all aspirants seeking ticket of the All Progressives Congress (APC) to contest in the 2019 elections.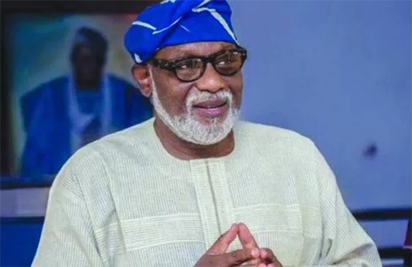 In a statement by it's Coordinator, Olatunji Akinwale, harped on the need for transparent and credible primaries to allow for the emergence of best candidates to represent the party at the 2019 general elections.
Akinwale, commended the Governor for his exemplary leadership and judicious management of the affairs of the State chapter of the party and governance in the state, said the call became necessary because some aspirants have started dropping the name of the Governor to deceive party members.
"Some aspirant in akoko area of the state have been telling innocent party members they have been adopted by the Governor as the party's flag-bearer. Some of these aspirants have started sowing the seed of discord among party members by spread falsehood that the Governor has told other aspirants to step down because the political permutation does not favour them.
"Particular mention must be made of a committed and dedicated member of the party who we believe stands out among other aspirants  as a credible candidate to represent Akoko North East/West Federal Constituency at the House of Representatives.
"We wish to bring to the attention of the Governor that some elements within the party are already setting a terrible precedence that needs to be nipped at the bud before it matures  to a level that it would dwindle the chances of the party at the 2019 general elections.
"We call and appeal to the leader of our great party in Ondo State, Arakunrin Rotimi Akeredolu, a product and lover of democratic process, to give all aspirants, from Akoko area jostling for the APC ticket, a level playing ground so that the best and most acceptable candidate can emerge.
"If we do otherwise, we would be sacrificing competence, capability and other factors for what will not be in the overall interest of party members and the electorates. Fairness and equality must not be sacrificed at this critical process of producing a quality and popular candidate for the party. This may therefore endanger the chances of our party of recording massive success in the 2019 elections."‎