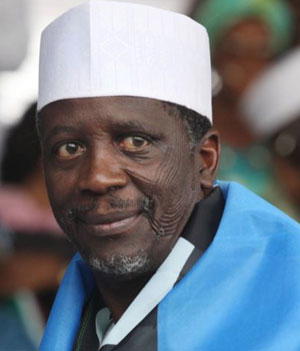 Attahiru Bafarawa
By Anthony Ogbonna
Presidential aspirant of the Peoples Democratic Party, PDP, in the coming 2019 election, Alhaji Attahiru Dalhatu Bafarawa has said that the government led by the All Progressives Congress, APC, party is a disaster to Nigeria.
Bafarawa also said that PDP will has put its house in order and will get rid of APC in Nigeria.
The former governor of Sokoto State, while speaking with newsmen on Wednesday in Abeokuta, said that the PDP will not witch-hunt anybody like, according to him, the APC is currently doing.
He also assured that his presidential ambition "is not a do or die affairs."
According to him, "We don't have a nation under the leadership of APC government. And that's why we in PDP, we have put our house in order and we will make sure that we get rid of APC government in this country because it's a disaster to the country. This country is sick because the leadership is sick.
"We cannot allow this to continue. Forget about the number of aspirants, we are all members of one family. Whoever gets the party ticket, we will all work together and make sure we succeed in 2019."
"In trying to do damage control, we are not going to witch-hunt anybody because when you are building a nation, you concentrate on what you are going to do."
"As a leader, you are not expected to look at the back, you have face the front and face the problem. Nobody can do it alone. It requires our collective resolve as a people and as a nation to put the country in good place."