By Vincent Ujumadu, Awka
ANAMBRA State government has set machinery in motion for the construction of a permanent trade fair complex in the state as part of efforts to broaden business activities in the state.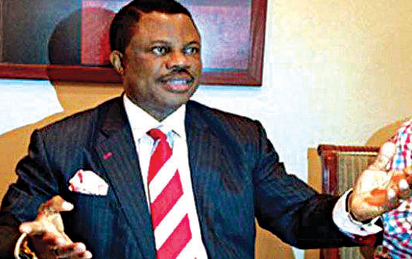 The state commissioner for trade and commerce, Dr. Christian Madubuko, who spoke through his permanent secretary, Mr. Daniel Okoli during the unveiling of the prospectus for the 2018 Anambra Trade Fair in Awka, explained that the site for the project had already been selected.
This year's trade fair, which would take place in Onitsha in November, is jointly being organized by Awka, Nnewi and Onitsha Chambers of Commerce.
According to him, preliminary work had also begun on the complex and urged industrialists and manufacturers in the state and beyond to be part of the project expected to drive business activities in the state upwards.
Chairman of the organizing committee of the fair, Mr. Chris Ukachukwu commended the state government for providing enabling environment for the success of trade fairs, adding that the 2018 fair would seek to consolidate on the gains of the previous ones organized by the three chambers.
He said that the joint chambers in the three cities in Anambra State were already partnering with foreign trade missions, embassies and multinational companies to participate in the 2018 fair.