BY GABRIEL ENOGHOLASE
BENIN – A Peoples Democratic Party (PDP), presidential aspirant, Dr. Attahiru Bafarawa has said that presidential aspirants under the aegis of the party were united in the removal of the ruling All Progressives Congress-led Federal government out of power in 2019.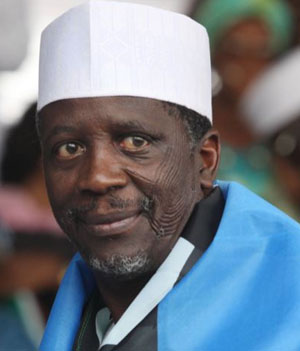 Bafarawa, who spoke during his consultation with the Edo State chapter of the party in Benin ahead of the October 2018 National Convention of the party, also described consensus an anti- democracy .
He said that the people should be allowed to choose who governs and represent them at all level of political position just as he also warned against vote-buying during the convention.
He added that the large number of the party's presidential aspirants was a demonstration that the party was growing big even as he disclosed that the aspirants have all agreed to support whoever gets the presidential ticket.
He said, "I believe we all have already agreed that however get the ticket we are going to work together with him.
"Forget the number of aspirants. The number of aspirants showed that the party is growing big and the only party in the country. Forget limited and liability party but ours is Public limited company (Plc). So, you expect the shareholders to be many.
"The number of aspirants is not something to fear and worry about. We are together. We are united and our main common objective is to get APC out of power because it is a disaster.
"If we allow the party to remain in power in the next four years I believe there will be no Nigeria. We want to unite our country, and therefore, we the aspirants have already united ourselves for a common goal".
On the issue of consensus, the presidential candidate hopeful, opined that since all the aspirants have collected forms, there should be no moral justification for the party not to go for indirect primary.
He said, "we are not going to change our constitution. Consensus is for APC but ours is indirect primary. Since the party has sold forms to all the aspirants because we are all qualified, and there is nobody the party can say is not qualified.
" It is now left for the party's delegates to decide. Once delegates decide there is nothing anybody can do".
He however, promised to initiate programmes to rerun the country to enviable position of African economic hub and global player in international relations and diplomacy, overhaul education, health,economy, agriculture, infrastructure, defence and security among others if he emerges the president of the country.
Responding, the State Chairman of the party, Chief Dan Orbih, commended the presidential aspirant for his good governance while serving as governor of Sokoto state.
He said, the state's delegates will join comity of states that will ensure that the best aspirant emerged as the party's presidential flag bearer.