Alastair Cook scored his 33rd Test century on Monday in his farewell international match at the Oval, bringing the curtain down on a record-breaking England career in style.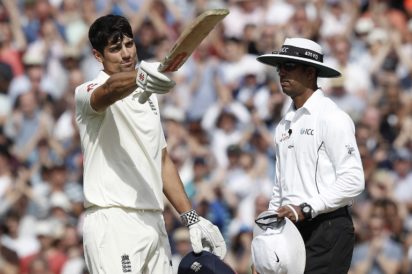 Cook, who scored 71 in the first innings of the fifth Test against India, reached his century off 210 balls.
He reached the mark in dramatic fashion when he scampered a single only for the fielder's throw to flash across the ground and over the boundary rope for four overthrows.
Cook removed his helmet and raised his arms as the Oval crowd went berserk.
AFP