By Akpokona Omafuaire
WARRI – THE people of oil rich Alabini in Ekeremor Local Government Area of Bayelsa State have called on Governor Dickson Seriake to give developmental attention to the area, just as they decried the neglect of the area despite its huge contribution to the resources of the country and state.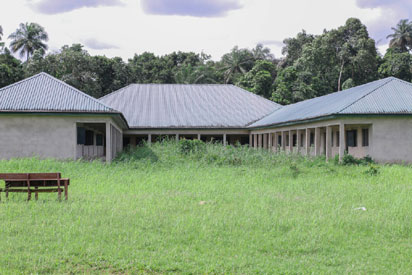 The plea was contained in a press statement in Warri Monday signed by Comrade Tarasele Collins, Leader of Alabini Youth Coalition For Good Governance.
According to the statement, Alabini as a constituency has the highest oil production in the whole of Bayelsa West senatorial district which comprises of Sagbama and Ekeremor LGA respectively.
The statement added that Alabini generates the highest revenue for Bayelsa State Government because of the vast Oil Fields such as Agbami Oil field, Bonga Field, Iye Field,Eza Oil Field and Tunu Oil Field.
"We can say that going by the 13% derivation policy Alabini deserves block development from Bayelsa State Government but the reverse is the case because when you go to Agge community there has been a gradual encroachment of the land by the Sea, which has rendered hundreds of people homeless.
"While the Government is talking about Agge Sea Port which we have been hearing about for some good number of years now but nothing to show on ground that the sea port will actually become a reality.
"Another striking aspect of underdevelopment in Alabini is Sagbama/ Agge road that is under construction. This road has been under construction for many years now but there is a rumor that the road is to end at Ekeremor constituency 2 that the Government after this current dispensation will take it down to Ekeremor constituency 3 (Alabini).
"We cannot be generating so much for Bayelsa States Government and be treated in this manner. We have been marginalized, ostracized and excluded from the state grid when it comes to infrastructural development but they construct road to areas which contribute little or no revenue and abandon the areas where you collect your major revenue from, it is inhuman, devastating and despicable.
"Similar cases of underdevelopment is also recorded in Egbemo-Angalabiri community which is an oil producing community where there are plethora of abandoned project, a good example is the Model school project in Egbemo-Angalabiri that is still not completed.
"Aghoro community is not also out of the picture, as it has plethora of abandoned project like the 25 housing units project that is abandoned, the Hospital is a habitation for reptiles and rodents, an abandoned Secondary school structure and an abandoned electrification project with power houses, the list is endless.
"In Ogbotobo community there is an uncompleted teachers quarter, an uncompleted Mini_Civic centre and a dilapidated primary school structure. All these are factors that contribute to the underdevelopment of our region (Alabini).
"The list is endless, if you go to Letugbene community you will find out that there is an abandoned walk way project at the at the back end of the community and a primary school structure that is clamouring for rehabilitation.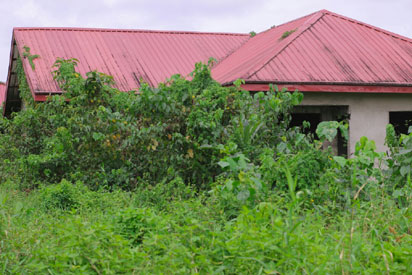 "Orobiri community is even the worst of it all because right in the community there is no government presence and more sorrowful of it all is that they do not have any palatable drinking water. More so it is significant to note that there are still other communities within the Alabini jurisdiction that are going through similar or worse of underdevelopment.
"Conclusively, we call on NDDC to also key into the development of this area because it is codified that 3% of Oil revenue is what is used to fund the NDDC and as far Alabini is concerned we are also
beneficiaries of that 3% as a result of our location."