Says INEC rules are clear about party finances
By Dirisu Yakubu
ABUJA- The Peoples Democratic Party, PDP, Sunday berated President Muhammadu Buhari and the All Progressives Congress, APC, for apparently seeking to take credit for the resignation of Finance Minister, Kemi Adeosun over alleged forgery of the National Youth Service Corps (NYSC) Exemption Certificate, saying both cannot speak of honour and integrity unless Adeosun is arrested and investigated and APC chairman, Adams Oshiomhole, investigated and prosecuted for alleged financial misconducts during his stewardship as governor of Edo state.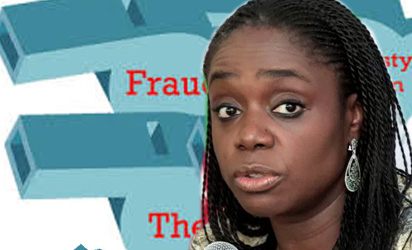 The party also accused the Presidency of failing to prevail on security agencies to promptly arraign Adeosun given its stand on rooting out all forms and shapes of corruption.
In a chat with our correspondent, National Publicity Secretary of the party, Kola Ologbondiyan also tasked Police authorities to "bring back the former Minister to answer to all kinds of financial crimes committed by the President Buhari administration."
He said: "The Presidency and the APC could not even sacked Adeosun until those who brought her to the federal cabinet asked her to resign. Is it no shameful and unfortunate that the act was left untreated for about 69 days?
"We've earlier alerted Nigerians on a plan to fly the former Minister out of the country but her resignation is not even enough. The PDP is saying she must be prosecuted and if found guilty, must be made to face justice.
"She will also have to tell the world what she knew about the financial shenanigans allegedly perpetrated by this administration since it came on board in 2015.
"We are demanding for the investigation of the alleged misdeeds of the APC national chairman, Mr. Oshiomhole whose stewardship as Edo state government has been put on the spotlight for a while now. Until this is done, APC and the Presidency can't speak on honour, character and integrity."
On the call by the ruling party on the security agencies to look into the finances of opposition political parties ahead of the polls, the publicity scribe said, "The rules of the Independent National Electoral Commission, INEC, and the Electoral Act are clear on party finances and funding. Anything outside of these will not be acceptable. The APC and the Presidency should be told that they can't intimidate opposition parties ahead of the polls.
"Their plan to have President Buhari as the sole candidate in the 2019 election will not be acceptable."