By Elizabeth Adegbesan
The Association of Chartered Certified Accountants (ACCA), Nigeria in a bid to encourage members to become active advocates, has unveiled its "advocate of the year" awards and also recognized the outstanding performance of 18 affiliates.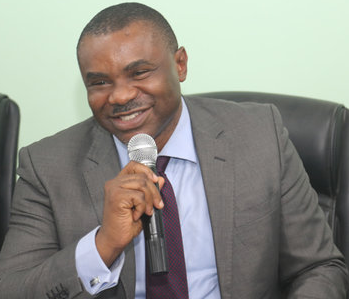 Speaking at the maiden edition of the ACCA, Nigeria Member Advocacy and Affiliate Recognition Awards in Lagos, Head ACCA, Mr. Tom Isibor, said: "This year, a total of 21 official nominees emerged following nominations from members across  Nigeria for 10 categories of awards, including the prestigious 'Advocate of the year' award. A total of 18 affiliates will also be recognized for their outstanding performance in the paper exams between March 2017 and June 2018.
"It is really the members that decided who among them has distinguished himself and they feel has really shown and has gone extra miles in promoting ACCA and also the accountancy profession.
On his part, Chairman ACCA Nigeria Advisory Committee (NAC), Mr. Babajide Ibironke, stated: "Advocates are people who have been supporting the course of ACCA in Nigeria and have been giving back to ACCA at various levels. It is our culture at the ACCA to give recognition to whom recognition is due and for the first time in our so many years in existence in Nigeria, we have decided to honour these people not for the hard work but for their support in ACCA and for strengthening ACCA in Nigeria.
Mr. Ahmed Oluseyi Oshibolu, ACCA emerged the Advocate of the Year and Best Advocate in Student Environment, Employer Environment and Most Inspiring ACCA story in Lagos and Western Nigeria.