By David Odama
ABUJA – A HOUSE of Representative aspirant on the platform of the social Democratic Party, (SDP) Chief Elizabeth Shuluwa has said that zoning, gender balance and rotation of political positions would open up participation of women in politics.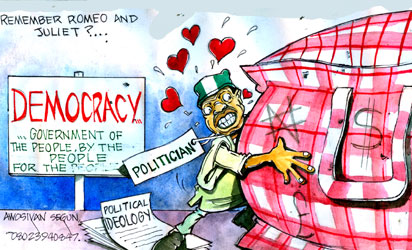 Speaking at the collection of nomination form to express her intent to contest the 2019 House of representative position yesterday, the former commissioner in Benue state explained that the continued dominant posture of the political space by the menfolk has over the years shootclosed women from active politics.
According to Shuluwa, zoning, rotation and implementation of thirty five percent affirmative were panacea for the political emancipation of women and development.
"Unless and until the menfolk see the need to allowed, encouraged their female counterpart to participate actively in politics, the fight against corruption, vote buying, thuggry killings and other characteristics that bedevilled politics would remain a mirrage".
The retired permanent secretary opined that in involving women in policy making and decisions taking would not only reduce political manipulation, tension but liberalized as well as reduce killings and hatred for one another.
"Families and political associate are often divided along political lines and become permanent enemies because of personal interest.
If zoning and rotation of political offices were allowed and encouraged, political activities would be carried out with out rancour" the aspirant said.
While canvassing for quality representation, Chief Shuluwa promised to evolved legislations that would put and end to political vagabondism, economic growth and religious tolerance among the people.