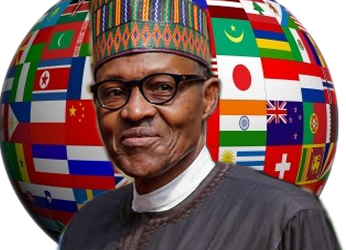 Buhari
…60 pretenders, contenders to the throne emerge
By Clifford Ndujihe, Deputy Political Editor
EXACTLY 136 days to the 2019 presidential elections, six female aspirants have given reasons why they want Nigeria's topmost position and why the electorate must look the way of women, this time around.
The female presidential hopefuls are Professor Olufunmilayo Adesanya-Davis, Dr Oluremi Comfort Sonaiya, Dr Elishama Rosemary Ideh, Adeline Iwuagwu-Emihe, Eunice Atuejide, and Princess Oyenike Roberts.
They represent 10 per cent of a galaxy of 60 presidential pretenders and contenders angling to take over from President Muhammadu Buhari, next year.
With 91 political parties, the women have a better chance of making more impact in the 2019 election compared to their efforts in the previous five presidential polls.
Women were not on the radar in 1999, when only two candidates, General Olusegun Obasanjo of the Peoples Democratic, PDP, and Chief Olu Falae of the Alliance for Democracy, AD/All Peoples Party, APP, slugged it out with Obasanjo emerging the winner.
However, women were on the ballot in 2003, which so far remains their best attempt at occupying Aso Villa. Of the 20 presidential candidates, two were women – Mrs Sarah Jubril of the Progressive Action Congress, PAC, and Major Mojisola Adekunle Obasanjo, retd, of the Masses Movement of Nigeria, MMN. While Major Obasanjo polled 3,757 votes at that election, Mrs Jubril scored 157,560 votes, the highest any woman has ever got in a presidential election in the country.
Ever since, the fortunes of women have been dwindling at the presidential polls. In a pool of 27 candidates in 2007, there was only one woman – Major Obasanjo, who garnered a miserly 4,309 votes.
In 2011, with 63 political parties in which 20 parties fielded candidates, there was also only one woman – Ebiti Ndok of the United National Party for Development, UNPD, who polled 21,2017 votes. Mrs. Sarah Jubril's efforts to be on the ballot did not yield dividend. She got one vote at the PDP presidential primary.
In 2015, the poor run of women continued. Mrs. Oluremi Sonaiya, was the only female in a crowd of 14 presidential standard bearers and she got 13,076 votes.
We must get it in 2019
However, the women said for the good of the country, the electorate must elect a woman in 2019.
Dr. Elishama Rosemary Ideh, who is aspiring on the platform of the Alliance for New Nigeria, ANN, while making her intention known, boasted that she will defeat President Buhari and other opponents in 2019 and thereafter implement workable solutions to address the myriad of problems confronting the country.
Her words: "We will confront the monster of corruption with utmost vigour, but with a different mindset from past and current efforts. We will fight corruption in all its tangible and intangible manifestations. We will strive to enhance the independence and autonomy of the EFCC (Economic and Financial Crimes Commission) in terms of its funding, privileges, powers and even the composition of its leadership.
"Unlike our opposition, who seeks to use the EFCC as an attack dog to fight their opposition while shielding their friends from the consequences of corruption and other misdemanours, we are confident in giving the EFCC the latitude it needs to carry out its statutory mandate and to prosecute cases without bias or prejudice, simply because we have nothing to hide. Nigeria needs a leader who combines integrity with intelligence and a deep and vast understanding of the implications of the 21st global economy and Nigeria's place in it."
Mrs Adeline Iwuagwu-Emihe, an American-trained political administrator, who is seeking for the presidency on the banner of the PDP, recently released a 10-point transformational and developmental agenda she promised to "vigorously" pursue, if elected.