A presidential aspirant of the Peoples Democratic Party (PDP), Alhaji Attahiru Bafarawa, has said that all the aspirants are committed to supporting any of them that emerges the party's candidate.
Bafarawa, former governor of Sokoto State, stated this in an interview with journalists in Bauchi on Sunday.
"Two aspirants come from Sokoto my home state, the present Governor, Aminu Tambuwal and me, Attahiru Bafarawa,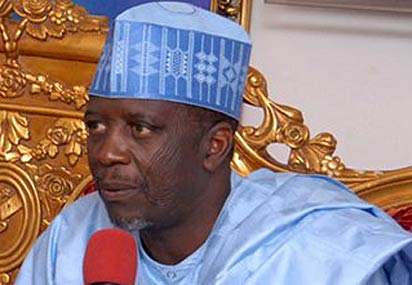 "That is not a problem at all because we the aspirants pledged that whoever emerged the candidate, we will all support him as our presidential candidate."
Bafarawa said what the aspirants wanted was to "rescue Nigeria from All Progressives Congress (APC).
"I am a democrat and therefore ready to support any aspirant who emerges as the party's flag-bearer in order to move the country forward.
"We all, however, need to be screened before the final decision on the party's candidate is taken.
"I am not into politics to make money but to serve and I remain the best among the aspirants with 8 years' experience as Governor of Sokoto State."
The presidential aspirant presented two books on his eight years of stewardship as governor and pledged to do more as president.