By Dirisu Yakubu
ABUJA- National Publicity Secretary of the Peoples Democratic Party, PDP, Kola Ologbondiyan has urged Nigerians to use the 2019 general election to liberate Nigerians from the shackles of incompetent Nigerians.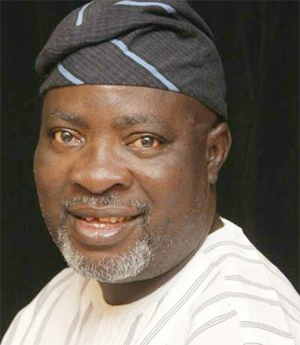 Ologbondiyan made the call at a diner organized by the Okun Development Initiatives (ODI) , in his honour and Public Complaints Commissioner, Kogi State, Olusuyi Otitoju, recently in Abuja.
The publicity scribe said it was important for Nigerians, especially people of Kogi State to vote for parties and candidates capable of improving the living conditions of the people.
"I want to canvas that all of us should liaise with our various local communities with a view to encouraging our people to make sure that we vote a party that will liberate our people from the suffering that we are going through in Kogi State and Nigeria.
"It is important to tell our people that 2019 promises liberation. It is going to be a choice between wisdom, knowledge and those who have no business with governance," he said.
He commended ODI for the honour done him, saying the award would encourage him to do more for the country and the PDP.
"For us in Okun land, we were all brought up to speak the truth and to fight injustices where ever we find ourselves.
"As a people, wherever we find ourselves, we must think and work towards emancipation of our people back home," Ologbondiyan said.
A Professor in the Department of Business Administration, Nasarawa State University, Mike Ikupolati, who was also the Chairman, Organising Committee of ODI Reception, said what Nigeria need was generation of leaders with diplomacy.
He noted that "What we need today in Nigeria is a new generation of leaders who will take diplomacy as priority in managing their relationship with people.
"Until our leaders appreciate this fact and start to seek partnership and development within, we cannot attain the much desired unity required for national development.
Chief Victoria Awomolo, keynote speaker at the reception, fingered corruption, violation of the rule of law and impunity, insecurity, ethnic plurality and cultural diversity, and poor followership, as major bane of effective governance in Nigeria.
She called for specialized courts to try economic and financial crimes and other corruption cases, saying this will reduce the burden on regular courts and ensure speedy trial of offenders.
"For Nigeria to have effective and good governance, we must also have total autonomy of the judiciary, transparency and accountability in governance as well as citizens' participation in government.
"Our executives, legislators and the judiciary must respect the rule of law and the doctrine of separation of power. At the same time, there must be good synergy between the three tiers of government."
Senator Dino Melaye ( Kogi West) while speaking at the occasioncommended ODI for the reception, described Ologbondiyan as a one single Nigerian with multiple competences.
Malaye said that the emergence of Ologbondiyan as PDP spokesman had given a new face to PDP and Nigerian politics.
"Before the emergence of Kola, PDP was completely overwhelmed with assorted propaganda, but when Ologbondiyan emerged as spokesperson of PDP, he did not only deflated the sophisticated lies and propaganda of the APC, he completely defused these lies.
"People should not because of bread and butter, naira and kobo sell the consciences of our people or politicize Okun land,'' Melaye counselled.