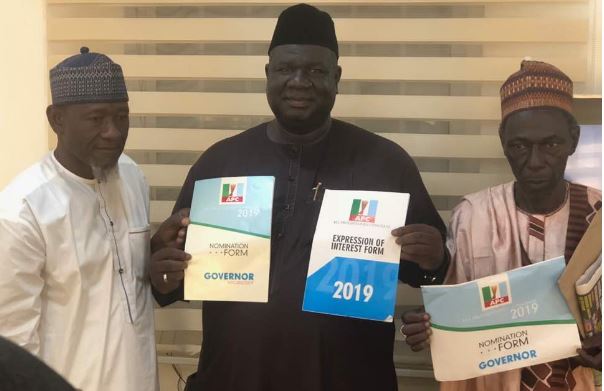 Ibrahim Mera
Retired Deputy Comptroller General of Customs, Ibrahim Mohammed Mera, has joined the governorship race in Kebbi state under the All Progressives Congress (APC).
Mera, who holds the prestigious award of the Officer of the Order of the Niger (OON), formally declared his intention to contest the forth-coming governorship race in the state, while addressing his supporters recently.
He made the declaration at his residence in Abuja while receiving friends, associates, supporters and loyalists who brought messages of support and solidarity, appealing to him to declare for the race.
He told the enthusiastic crowd that he decided to enter politics to answer the clarion call to help salvage the state from the stranglehold of criminal misrule, mis-governance, maladministration and the general lack of direction of successive administrations in the state.
According to him, "people of conscience in Kebbi have finally realized that the fundamental duties and responsibilities of government and the local government service system had virtually collapsed in the critical sectors in the state."
He told his supporters that he voluntarily retired from active service to be able to offer Kebbi and its good people his skills, sacrifice and services in order to urgently erase the present ugly fortunes of the state.
He contended that, "there was nothing equitable about people's living standards in a state like Kebbi," explaining that he decided to enter politics "to intervene in the quest to arrest the appalling affairs in the state which had manifested in the lack of job opportunities for the critical mass of jobless youths."
"Our intervention would renew youths' confidence as a pragmatic means of salvaging their future and inspiring greater hope in the generations yet unborn," he added.
He further disclosed that he would devise practical ways of developing critical infrastructure, modernize agriculture, recalibrate dormant productive sectors as well as diversify the state's local economy towards increasing general productivity.
He also pledged to revisit the state's civil service system with a view to revamping and enabling it to play its traditional role as the catalyst and engine of growth and development in Kebbi.