International Coalition for Good Governance, ICGG, yesterday, appealed to President Muhammadu Buhari to call on all security agencies in the country to respect the rule of law and carry out their social responsibilities in line with the dictates of their profession.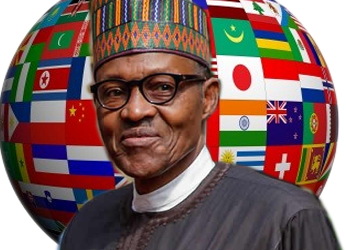 Addressing newsmen in Abuja, Director-General of ICGG, Mr. Emmanuel Anene, said the call was necessitated as a matter of national importance to prepare the officers for the security challenges, especially in the forthcoming 2019 elections, to ensure free and fair polls across the country.
He said: "We have watched with dismay the tacit connivance of security agencies in perpetuating a culture of violent elections as attested to by Independent National Electoral Commission, INEC, in the last House Assembly re-run in Rivers State."
Anene further pointed out that all over the world, the constitutional duties of all relevant security agencies in electoral processes is not only to be impartial, but to ensure smooth conduct of free, fair and transparent elections.
"It is, therefore, portends grave danger to the survival and sustenance of democracy for security agencies to be seen taking side in our electoral process, which must stop," he noted.
In view of this, Anene asked that all opposition states, including Rivers, be allowed to freely govern their respective states free from intimidation, and left to be either rewarded or penalised by the electorate in due course.
The ICGG Director-General expressed regrets over the operations of Economic and Financial Crimes Commission, EFCC's auditing of opposition states account in disobedience to subsisting judicial authorities that only the state Houses of Assembly, Accountants-General and Auditors-General of the states are empowered to conduct inquiries into state spending.
He added that Benue and Akwa Ibom states were also victim of EFCC intimidation, urging the Federal Government to look into EFCC's decisions as it affects the states.