Lagos – Members of the senior national men's team, D'Tigers, on Wednesday said that they were always excited over any opportunity to represent their fatherland and would do everything for the team's success.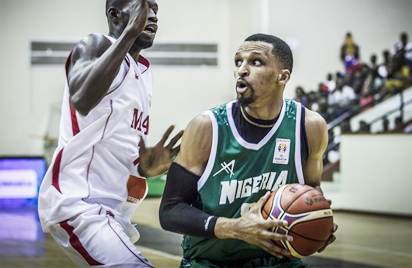 Some of them who spoke in Lagos said that the entire team operated like one big and happy family and were prepared to help develop the sport.
D'Tigers is set to play in the 2019 FIBA World Cup Qualifiers second round which comes up at the National Stadium, Lagos from Sept. 14 to Sept. 16.
They sit on top of group F and will square up with teams from Rwanda, Mali, Central African Republic, Cote D'Ivoire and Senegal.
Stan Okoye, who plays for Real Zaragoza of Spain, told NAN that he was excited to be back in the team and was prepared to give his best to the team's success.
"As kings of Africa, we have to continue to keep the flag flying, and continue with how great we are in basketball going by the abundance of talents.
"Its going to be my first time playing in Lagos and I am looking forward to home support, so, I want our fans to bring their energy and their noise to back us to victory,'' Okoye said.
Bryant Mbamalu, who plies his trade in Chile, told NAN that it had been a wonderful experience playing in Lagos and he can't wait for the competition to get started.
"It is a very humbling experience for me and I am so ready and in great shape to deliver the quality I'm known for.
"It is also a big blessing to be called on to come and put on the national jersey out of the numerous talents we have playing basketball all over the world.
"We just want to do well and show the world we are a great basketball nation and have what it takes to conquer the world some day,'' Mbamalu said.
Ike Ireogbu, who was a member of the 2017 silver winning Afrobasket in Tunisia, said that it feels so good being back in the team.
"I am happy to be back in the team and give my support to the success of D'Tigers as we work hard to qualify Nigeria from the World Cup.
"It's my fourth time in Lagos having travelled around the world and it feels great and I can't wait for the competition to begin and showcase my passion for the national team.
"Right now, I am very focused on what we have to do and which is top play together as a team and ensure Nigeria qualifies for the World Cup.
"I have met a lot of Nigerian fans already on the social media and want all of them to come out and support us as we strive to give our best,'' Ireogbu said.
Similarly, Talib Zana, said he was happy as he looked forward to yet another opportunity to deliver the stuff he knows how to do best.
"Its going to be a great competition when you look at the opposition that are involved, especially the challenge from Mali and Senegal.
"But we have the quality that can deliver and we just want our fans to come an be the sixth man in the team,'' Zana said.
Ben Uzoh, who was instrumental during the team's first-ever Afrobasket Trophy in 2015, said that Nigeria's basketball has continued to develop over the years.
"I have seen a great transformation in Nigeria's basketball in the world map and we just want to continue to keep it that way.
"With back-to-back triumphs at the Afrobaskte championships and back-to-back representation at the Sumer Olympics in 2012 and 2016, indeed it is a great achievement so far.
"But we have to keep going and don't look back or stop at anything, we must continue to fly the flag high and with the quality of players that abound, Nigeria is just unstoppable.
"We play like brothers and we have good respect for each other, and we are just committed to the continued development of basketball until it is the number one sport in Nigeria,'' Uzoh said. (NAN)
Subscribe for latest Videos