Nigeria Basketball Federation is confident of a good outing in the next round of the 2019 FIBA World Cup qualifiers for men between September 14-16.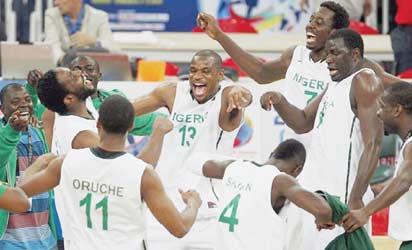 With Nigeria pitted against former African Champions, Senegal, Cote d'Ivoire and Central Africa Republic, a tougher challenge is expected.
Despite Lagos hosting the qualifiers, NBBF President, Engineer Musa Kida said fans should not expect an easy ride over their opponents who will also be desperate to qualify for the 2019 World Cup in China.
"I am quite assured that September window is going to be tough but I am confident that our team will live up to its name as number 1 in Africa."
Kida said the September window which is the second consecutive qualifiers that Lagos will be hosting is very important for the federation to show Nigerians the calibre and quality of Nigerian players who are willing to come and play for their country.
He reiterated that, "The federation believes that the best should represent the country and I echo that very loudly and that is the reason why Nigeria has always won in the last one year most of the tournaments that she has participated in."
The D'Tigers camp has already been declared opened with the arrival of Head coach, Alex Nwora.
All players are expected to report to camp on Sunday, 9th of September.