Hon. Mohammed Wakil, a former Minister of State for Power, is the Director General of Abubakar Bukola Saraki Campaign Organization. He speaks, in this interview, on the  vision of  his principal  for Nigeria. He also speaks on the chances of the Senate President to clinch the  Peoples Democratic Party, PDP, presidential  ticket as well as the issue of geographical zoning in choosing the nation's President.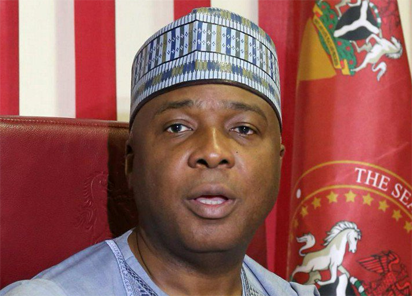 Senator Bukola Saraki recently declared his intention to run for President. What  is your view and what are his chances?
In answering this question, it is important to look at the person of Abubakar Bukola Saraki from the world of business to his foray in politics. We need to also look at him right from working as a Special Adviser in the Presidency to moving to contest for governorship in Kwara. He has learnt the ropes of leadership and for him to contest for President at this time, it means he has more than enough experience. He has done well by changing the face of the campaign. You can see where he declared his presidential ambition. It is not enough for people to say you are a younger candidate. To be a good younger candidate, you must have requisite experience. He has the experience of being governor for eight years and has been in the Senate for almost eight years.
This is coupled with being  Senate President for three years. You will agree with me that he is man of opinion. He is a man that always endeavors to change position and ensure effectiveness of the positions and provide quality leadership; coupled with the maturity he has been  using to lead the Senate. In a nutshell,   he has come as a game- changer and he has brought his best. This man has worked in the interest of Nigerians.   Apart from the fact that he has been a defender of democracy in Nigeria, he has defended the independence of the National Assembly.   He has fought for the independence of the legislature.   He has always preached  a new style of presidential campaign.   These amongst others things are what qualified him. And with these,   he has changed the face of leadership in the country.
There is a perception that the geographical zone of Saraki may affect his chances of emerging as the candidate of the PDP. What is your view on  this?
I don't believe in that. First of all as a believer,   you know that power comes from God. Anybody can become a  President at any given time.   All of us know the history of how Goodluck  Jonathan became a  President. It is high time we forgot about laying emphasis on the geographical zone of  a  contestant before electing him as President of this country.   If you define presidency on the basis of geographical location that you come from the South-West, South-East or North-West, I don't think we are going to help the situation of this country. It is high time to look for the best material. We have had enough of this from 1960 till date. It is time to look for quality, the person that has the requisite quality and experience to save the situation.   Like I said earlier,   it is not enough for you to be a young candidate, but what is important is what can you bring to the table. And this man has it. You can see how he carries himself. All the positions he has held,   you can see how he has brought leadership maturity to the positions. I will disagree that he cannot be a  President because of the area he comes from. I think Nigerians have learnt enough and moved beyond this sentiment.   Nigerians are tired of tying leadership to ethnicity,   sectionalism or geographical expression.   We now need to look for a competent person who can provide quality leadership. But if we continue to insist on sectionalism or ethnicity, we will be sorry for this country.
 The Senate President highlighted what he would do if elected President in his declaration speech. Does he have other plans for the country aside the ones mentioned in his declaration speech ?
He rolled out a 19-point agenda in his declaration speech.   He talked about the need for a holistic fight against corruption. This time around,   it is not the rhetorical fight or to humiliate the opposition. He is coming up with an agenda to strengthen institutions that fight corruption. He has promised to grow Nigeria out of poverty. He equally promised to stimulate the growth of Small and Medium Enterprises (SMEs) being one of the ways of energising the economy and to create wealth for Nigerians, especially the youth.
Part of his vision is to secure Nigeria by redesigning the nation's security architecture. Saraki is also keen on ensuring that the security agencies are adequately equipped to fulfil their primary role of protecting lives and property. He is also determined to address the nation's infrastructural deficit through aggressive financing initiatives that involve mutually beneficial PPP arrangements. He has also sounded his plan to protect all Nigerians and defend their constitutional rights and freedoms. Amongst his plans is the need to stand for and uphold at all times the principle of the rule of law.
One of his promises is to offer leadership that would be driven by empathy. He has also offered to run a government with human face and the one in which leaders will be responsive to the citizens. The Senate President is also counting on his unique blend of executive and legislative experience to push for and implement reforms that are expected to deliver real improvements in the daily lives of Nigerians.
Lastly, we mustn't forget that he has promised to spearhead economic agendas that would transform the lives of Nigerians. He has likewise promised to run a dynamic government of action that will pursue the growth of Nigeria with doggedness, determination and conviction.
I can assure that Saraki is determined to lead the war against poverty and he is very much prepared to take a sizeable number of the poor out of poverty zone in four years.
Sincerely, a Nigeria of our collective dream will be delivered with the achievements of these plans if God says Saraki will be president.