By Ugochukwu Alaribe
ABA—THE All Progressives Congress, APC, Abia State chapter has adopted direct primaries to elect party candidates in the 2019 general elections.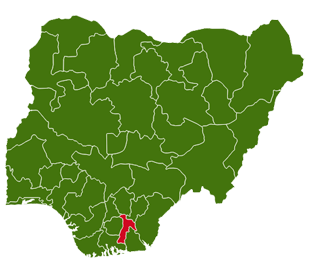 Briefing journalists after a meeting of the stakeholders and aspirants in Umuahia, chairman of the Abia APC, Hon Donatus Nwankpa has said that the party adopted the direct primary to avoid imposition and rancour capable of truncating the party's chances in the elections.
He explained that Abia APC was not in disagreement with the national secretariat over the method to be used for the primaries, adding that the leadership of  the party was clear on the process to be used which includes; direct, indirect and consensus.
"Based on the veritable facts available to us, we have decided to make things open through direct primaries in Abia for the purpose of allowing the grassroots and members of the party to choose those who will fly their flags.
"The party has refused to allow few persons to determine those who will fly its flag in the coming elections. We have done this to assess the strength of the party in our various localities and wards," he said.
The chairman stated that the direct primaries would be used to assess the party's level of preparedness for the elections, stressing that the APC in Abia has no preferred or anointed aspirant.
He disclosed that a lot of people left other parties to join APC because they were angered by the imposition of candidates.