Curtains will be drawn tomorrow on this year's edition of the Fast Moving Consumers Games at the YabaTech Sports Complex by 12pm.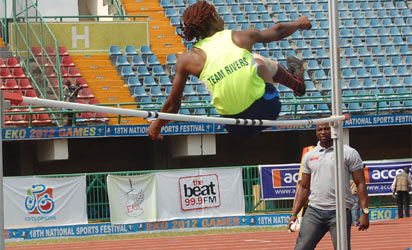 Over the past four weeks, the Games has stayed true to its name by offering an exciting, captivating and entertaining tournament.
This year's edition features the likes of Nestle, Unilever, FrieslandCampina, Guinness and Reckitt Benckiser in feature events; Football, Athletics, Board games; (Chess & Scrabble) and Table Tennis.
This weekend sees table toppers Nestle take on FrieslandCampina in the battle for the Football crown, while Reckitt Benckiser trade tackles with Unilever in a dicey but yet promising match which can potentially take the winner up to second.
Other features events for the weekend includes the Athletics finals in both male and female category and the conclusion of the scrabble events.
The past weekend saw the conclusion of the table tennis and chess events which saw Nestle and FrieslandCampina claiming gold.
The football event witnessed FrieslandCampina defeating arch rivals – Unilever by a lone goal and Reckitt Benckiser earning their first victory in the competition by defeating Guinness.