By Emma Ujah, Abuja Bureau Chief
The development of $18 billion Centenary City, Abuja will commence Tuesday , with the launch of its first co-development opportunity known as "The Grove."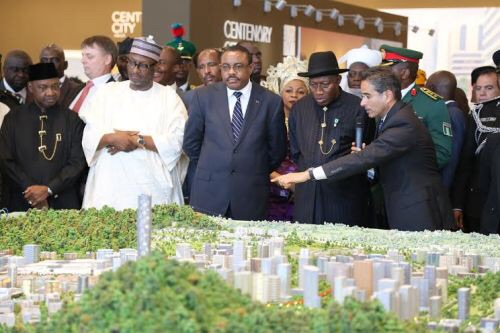 The massive city is within the proximity of Nnamdi Azikiwe International Airport, Abuja, and being developed by Centenary City Developers FZE, a joint venture between Front Range Developers, investors from the United Arab Emirate, UAE, and Centenary City Plc.
The Grove project, according to the investors, will spread over a total construction area of 91,000 square metres with a total of 236 units of five-bedroom terrace houses.
The project will feature a stylish and contemporary design, as well as landscaped gardens and a Club House with a gymnasium and swimming pool.
It also connects Downtown Centenary City where residents will have access to retailers, food & beverage, as well as, entertainment options at the Nigeria Mall to explore.
The project will be a prized investment for those seeking a premium residential lifestyle experience in a dynamic, multi-cultural community.
Mr. Jaimal Shergill, Executive Director of Front Range Properties of the UAE said: "After a thorough due diligence and confirming all the approvals are in place, we are confident to launch The Grove, in Centenary City."
"This location is one of the most promising in Centenary City for its access to Centenary City's lifestyle and entertainment hotspots, making it an excellent investment for buyers and investors. It is also near the Range Safari Park, the First Urban Safari Park, which is coming to Abuja soon."