…Spends N65bn on estates in 20 states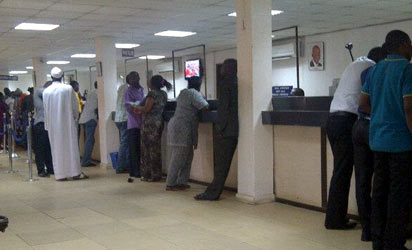 By Johnbosco Agbakwuru
ABUJA- THE management of the Federal Mortgage Bank, FMB, is seeking the approval of N500 billion from the government for the recapitalization of the bank.
The Managing Director of FMB, Ahmed Dangiwa, who disclosed this to State House correspondents after a closed-door meeting with the Vice President, Yemi Osinbajo at the State House, Abuja, explained that recapitalization of the bank would attract over ten times of both local and informal investment.
According to him, "We have to seek recapitalisation because even commercial banks have recapitalized over time. N5 billion has been the share capital of the bank but only N2.5 billion has been paid.
"Even other Private Mortgage Banks have capitalized over N5 billion. With the recapitalization of N500 billion, we will attract investment both local and informal; over ten times of that investment and it is going to reposition the bank properly."
On his reason for meeting behind closed doors with the Vice President, Dangiwa said, "We came to see the Vice President as a follow up to our request on capitalization and other requests and also to brief the Vice-President about our activities so far.
"We have briefed him on some of the activities we have rolled out like the Rent to Own and the introduction of Equity contributions by the NHF that we have just commenced."
Also fielding question on what was new that the bank had rolled out, he said, "What is the new is that with the Rent to Own product, you don't need to have any equity contribution and secondly, you enter into the house as a tenant and over years, it becomes your own just like owner occupier basis.
"It reduces debt turn around time; you find out that off-takers, they do not need to go through any PMB to that loan.
"You just find the estate that you want and you enter there in collaboration with your employer and then the house becomes your own.
"It has started already; we have funded estates all over the country; over 20 states of the federation which any contributor to NHF can now go and choose the house you want within those estates. FMB offices within those states will then profile you and then send to the head office for approval."
He said that the Vice-President appreciated the efforts that the management was making; and promised to take it to the National Economic Council meeting for further deliberations.
He said that already the bank has committed over N65 billion to the project.
He said the bank did not have much challenge apart from the fact that they want people to come in and know that NHF was working; and to know that the estates were there for people to go and choose and then move in.