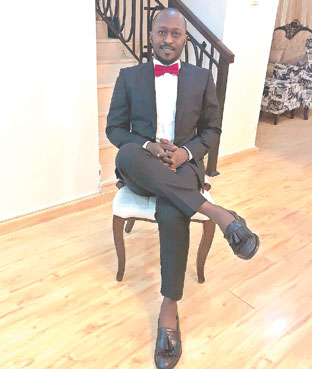 From his humble beginning in Warri, Delta State as a budding businessman who tried his hands on a number of businesses, Dr Harry O. Ighodakpo has gone on to grow into an international business magnate who controls several portfolios.
His areas of business which used to encompass over ten business concerns have been narrowed down to four. The portfolios he controls under his holding company Jade Interior Concept and Services Limited include real estate, automobiles, tourism and import/export but the Emevor, Delta State-born business maestro is keeping a special eye out on tourism, simply because he believes Nigeria is not availing itself of the tourism potentials that abound in the country.
To him, tourism should be a major money spinner for the country like Dubai, United Arab Emirate, little wonder he's setting his sight on tourism.
"If I were made the minister of tourism in Nigeria the first thing I will do is to re-brand the orientation. From what I have experienced I realized that foreigners I have approached, when I tell them that I'm from Nigeria, the first thing they do is clutch their bags because of the orientation they have about Nigeria, they are always careful around Nigerians. For us to sell tourism we have to re-brand the whole package, Nigeria has to be shown to the world, a lot of negative news are coming out of Nigeria but trust me there are negative things happening around the world too but we, Nigerians tend to thrive more when we spread bad news.
We have to first and foremost coordinate what comes out of of Nigeria basically because tourism can only thrive when safety is guaranteed. In trying to sell a brand you don't have to make people see the bad sides only, you have to make them see the good also and assure that the good is greater than the bad sides. There are so many things we can do to change the entire narrative of what Nigeria is all about. If we re-brand this narrative successfully, then we can sell the tourist attractions.
Dr Harry shuttles between Lagos and Dubai because the core of his business, are in both two great cities. Already, he has initiated some mouth-watering tourism packages between Lagos and Dubai, believing he can sell Nigeria to Dubai just as United Arab Emirate has sold Dubai to the world.
Subscribe for latest Videos