By Godwin Oritse
FORMER senior special Assistant to ex-President Goodluck Jonathan on maritime matters, Mr. Leke Oyewole, has expressed concern over the volume of Nigeria's crude oil illegally taken to neighbouring countries, which leads to high piracy in Nigerian waters.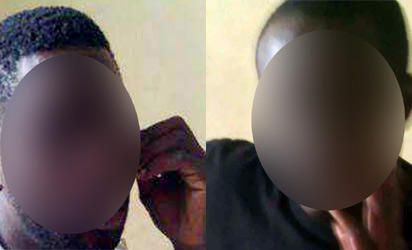 Oyewole who just returned from a trip to some of these countries disclosed that the smuggling of the nation's crude oil to these countries has also fuelled the rate of pirate attacks on vessels across the Sub-region.
He warned that one illegality begets another illegality adding that if people are in the act of stealing crude oil, be sure that there are people, pirates, that are waiting to outsmart them.
He also said that monies that cannot be paid through the Banks will also attract some banditry into the scene.
He said: "The second thing I think the government need to also address is this issue of imported product meant for Nigeria, financed by Nigeria but landing in neighbouring countries.
"That must also be addressed because it does not only take away the job opportunities in terms of Ship-to-ship, STS, and mooring services to these countries, it has also been a major source of smuggling because when the Central Bank of Nigeria finances an import and the import goes to another countries, and a bit of it come to Nigeria, that to me is a major source of smuggling that government must not over look.
"These are some of the things that often lead to piracy, if you check the records, most of the attacks by pirates are tanker vessels".
He explained that in the last administration, there were clearly marked STS designated zones in all the pilot districts which include Lagos, Warri, Port- Harcourt and Calabar.
"There are marked areas where these activities should take place in Nigeria but people now go to Benin Republic, Togo and other countries to do STS. It is worrisome, more worrisome is that in the record of the Nigerian Ports Authority, NPA, ships are coming from Cotonou off-shore.
Cotonou    do not have oil and cannot be the supplier of imported petroleum products.
"We need to look at some of these issues and address them, once these things are taken care of and the designated zones well policed by the Nigerian Navy I am sure all these piracy issue will be a thing of the past".