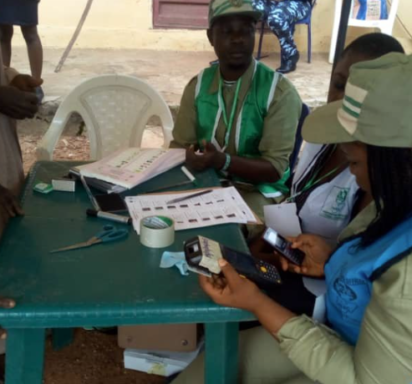 Ekiti election
By Onozure Dania
WARRI—AS the political momentum heightens ahead of the forthcoming primaries of Peoples Democratic Party, PDP, in Delta State, the Director-General of Mathew Mofe Edema, MOG Campaign Organisation, Mr. Kingsley Tenumah has blamed the fielding of unpopular candidate by PDP leaders in Warri South for the diminished number of votes recorded in Warri South Constituency 1 bye- election, held in April 2017, when compared to previous elections in the area.
Tenumah, who made the disclosure  at Warri South PDP secretariat during the declaration of  Edema for the Warri South Constituency 1 race, said  the PDP will get it right in the area by "allowing aspirants go to the field and the delegates decide," who to carry the party's flag.
The former Chairman of Warri South LGA and strong contender for the Warri South Constituency 1 seat,  Edema, while addressing the Warri South PDP executive, noted that the large number of people that accompanied him for the declaration "is not paid crowd."
Edema, who stressed that his achievements as two-time Warri South Chairman is there for all to see, said that his experience as council Chief Executive and relationship with the councillors, will come handy in his legislative function if given the mandate.
The former Warri South council boss and ex-Special Project Director of Warri High Court, assured that no project will be abandoned in Warri South as he will focus seriously on his oversight function.
He promised to attract development projects to his constituency and noted that people of Warri South Constituency 1, will experience positive result with him as their legislative representative.
Warri South PDP Chairman, Mr. Johnson Agbeyegbe in his response, described  Edema as "A person" who performed as Chairman of Warri South and assured him as well as his campaign team of credible and fair party primary.