By Rosemary Onuoha
MANAGING Director of IEI Anchor Pensions, Mr. Glory Etaduovie, has said that states that are yet to adopt the Contributory Pension Scheme, CPS, need strong political will to do so.
Speaking to Vanguard in Lagos, Etaduovie said that the slow pace of adoption of the CPS by some states will ultimately affect their workers after retirement.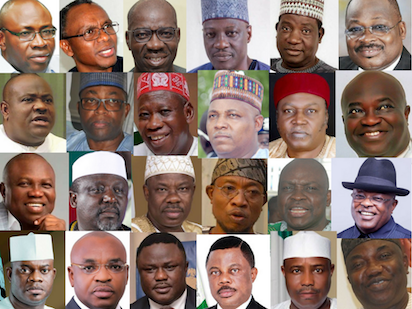 He said, "So many states in the country are yet to adopt the CPS. This is not good for the pension sector. States must have strong political will to adopt the CPS irrespective of their financial situation or what they get as monthly allocation from the federal government."
According to him, the CPS can help to solve a lot of funding problems in the economy and address individual needs.
He said, "We need to create more awareness on the relevance of the pension scheme in the country through individual and collective efforts because the industry is responding to the social and critical needs both at micro and macro level. The increasing pension funds will create more capital for investment and infrastructure in the country.
"On the part of the government, a lot of infrastructural developments will take place. There will be room for long-term funding. The impact of the funds on the economy will help to provide the needed finance for firms; there will be growth potential; knowledge will be transferred and domiciled in the country," adding that the scheme had multiple advantages for the stakeholders.
Speaking on developments in IEI-Anchor, he said the company had made giant strides having exceeded N80 billion assets under management.
According to him, the company has a monthly average growth rate of 25 percent and already attained 98 percent of the year's target.