By Gbenga Oke & Ediri Ejoh
LAGOS—EMINENT Nigerians, including former National Commissioner of the Independent National Electoral Commission, INEC, Prof. Lai Olurode; Director General, National Orientation Agency, Dr. Garba Abari; Dean, faculty of Law, University of Lagos, Prof. (Mrs) Ayo Atsenuwa and the Resident Electoral Commission, REC, in Akwa-Ibom State, Mr. Mike Igini, yesterday, flayed politicians and political parties for the woes besieging the country's polity saying their failure to comply with general laws and lack of internal democracy in their respective parties have robbed Nigeria of good leadership.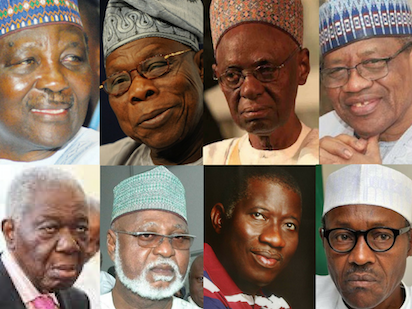 They said this at the 3rd  Annual Public Lecture entitled: 'Democracy without Internal Party Democracy; a myth', organized by The United Action for Change and convened by Dr. Muiz Banire, in Lagos.
In his remarks, the guest speaker, Prof. Olurode said: "Today in Nigeria, we do not have a situation whereby the party that wins at the centre can divide the ministerial appointment and let the opposition have some representations. With this kind of approach, I think we will have a saner system which gives everyone a sense of belonging.
"The politicians, at various party levels, do not also allow free and fair contest in their parties just because they want to take over everything, while the electorates also want immediate remuneration which is why vote-buying is on the increase."
"For us to get the kind of democracy we want in Nigeria, the Independent Electoral Commission, INEC, must tackle vote- buying in our system while Nigerians must get involved in the process. The era of people standing aloof when it comes to electioneering process should be dropped."
Also speaking, Prof Ayo Atsenuwa said: "The process of party primaries must be inclusive, there should be chance for everyone. Parties are the gate-keepers of the Nigerian politics and if the gate-keepers are not democratic, it then means nothing will work in Nigeria. Until there is internal democracy in our parties and every facet of our lives, Nigeria may not make progress."
On his part, Mr. Mike Igini, said: "If Nigeria needs to get out of this present situation, we need to first understand that internal party democracy is essential to the survival of our democracy. Some of the things that remain a threat to our democracy is poverty, illiteracy and the ruling class, which happens to be the greatest problem Nigeria has right now."