A group, Focus Vanguard Group, in Badagry, Lagos State on Saturday urged the people to shun politics of rice and ram as dividends of democracy.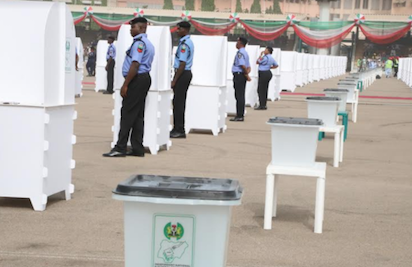 Its Coordinator, Bankole Timothy, gave the advice at the group's endorsement of Babatunde Hunpe, aide to Gov. Akinwunmi Ambode on Environment, to represent Badagry in the House of Representatives come 2019.
The coordinator said that politicians were fond of enticing voters with rice and rams, especially during festive seasons, only to disappear after being voted into power.
Timothy said that Badagry indigenes were disappointed because the town had not felt the dividends of democracy due to nonperformance of their representative in the National Assembly.
"We have seen developments in Epe, Lagos Island, Ikoyi and Surulere but Badagry has remained without good roads, no power supply.
"But thank God we have somebody like Babatunde Hunpe, in spite of being in government for the past eight years, he is always at home.
"He is always available and his door is always open.
"This is the right time to make a change and this is the right time to pick a right person to represent us in Abuja.
"Our choice is Hunpe, he knows our problem and can make Badagry great again,'' he said.
Alhaja Abosede Dada, a market leader in the area, said Hunpe was the right choice of the market women and men in Olorunda Local Development Area in Badagry.
According to the market leader, we have been deceived in the past, but now we have opened our eyes and ears.
"After we elected them into power, they stopped picking their phones anytime we call them to help us.
"But we are endorsing Hunpe today because he has assisted our children in gaining admission and appointment into the civil service.
"We want you to continue the good work, we don't want their rice and ram again, God will provide food and security for us,'' she said.
Mr Anthony Olabidemi, Coordinator of Liberty Campaigners, urged electorate to wake up from their slumber and elect a true representative in person of Hunpe.
"Hunpe is our man for Badagry Federal Constituency, he is the future of Badagry in Abuja and we pray that God will see him through.
"He is always there for the indigene of the town, let us come out and support his ambition,'' he said.
Newsmen report that Hunpe has signified his intention to contest for Badagry Federal Constituency seat  in the House of Representatives in 2019 on the platform of All Progressives Congress ( APC).
NAN