lPublish the accounts; we left N14bn behind—Shema's aide
By Bashir Bello
Kastina State Government has accused its predecessor, former governor Ibrahim Shema-led government of squandering N26 billion five months to handing over in May 29, 2015.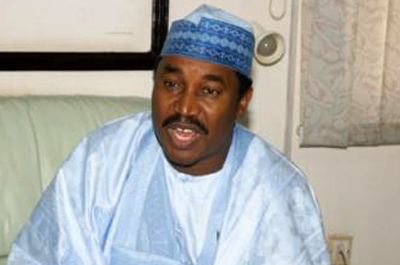 Speaking through the Secretary to Governor Aminu Masari's government, Mustapha Inuwa, the government made the claim when members of the Nigeria Union of Journalists, NUJ, North-West zone, led by its Vice President, Yusuf Idris, who were on project inspection tour to the state, visited him in his office.
According to him, "virtually nothing was inherited from the previous government compared with the huge amount of money that was available five months before our taking over.
"By December 2014, it is on record in all the various accounts of the state government, there was over N30 billion in different accounts.
"But by the time we took over in May 29, we were left with just about N4 billion. N26 billion has been squandered between January and May.
"And it is common knowledge to all of us that the resources most of the state governments rely on that is from the federation account and has gone down by the time we came; the price of crude oil had fallen.
"Despite that, the state government has done a lot in all aspects of life particularly in our priority areas of education, health, agriculture and water resources."
Shema responds
Reacting, Katsina State Chairman of Peoples Democratic Party, PDP, Salisu Majigiri, refuted the allegations, challenging the Masari-led government to publish the state and local government account as of May 29, 2015.
Majigiri, who was the Chief of Staff during Shema's tenure as governor, said: "Why are they making new and fresh allegations when the case is before the court?
"We challenge them to publish the state and local government account as of May 29, 2015. We left N14 billion in the account."